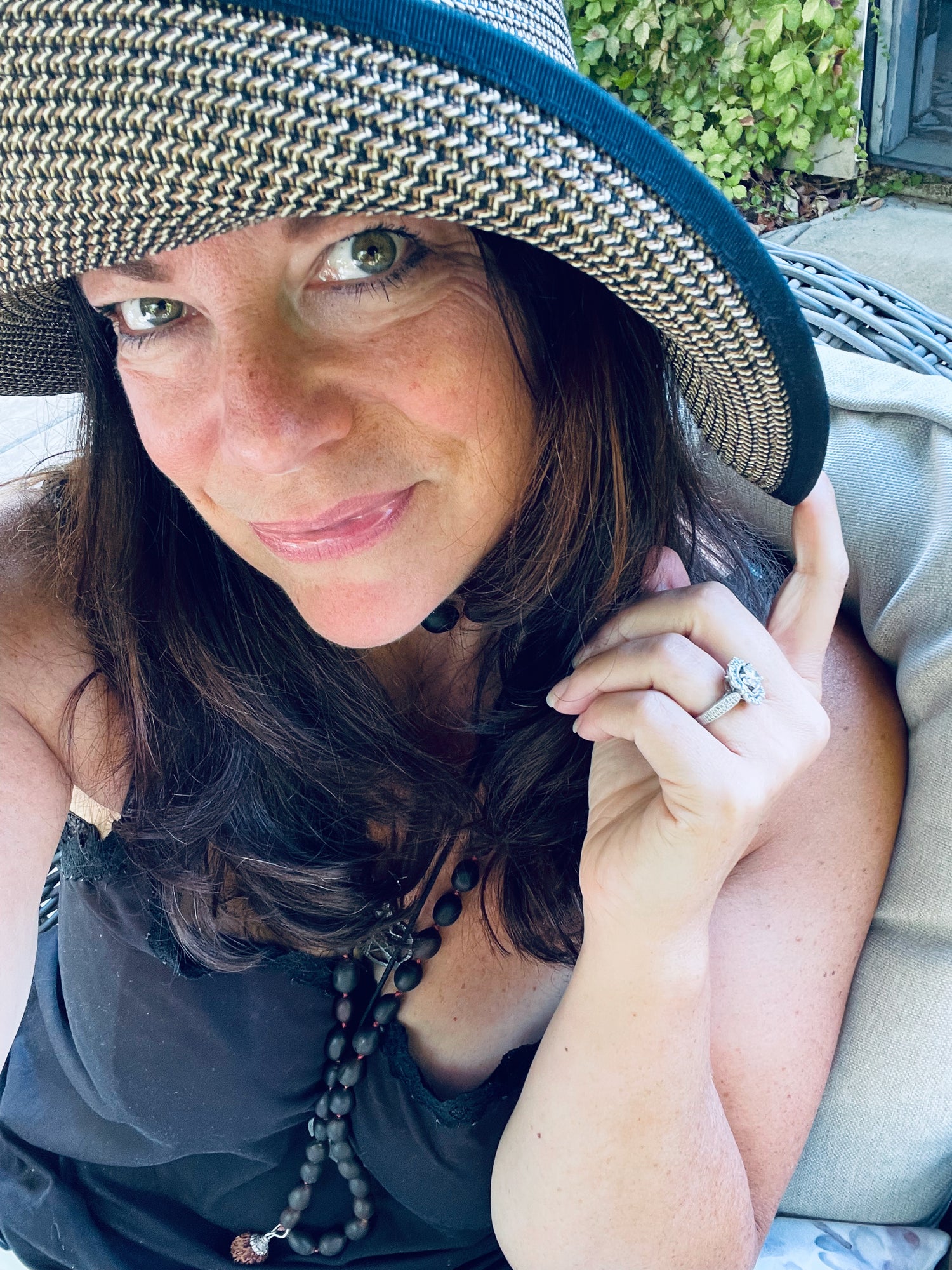 Hi! I'm Penelope, owner, maker, and founder of The Luna Goddess! The Luna Goddess is a thriving woman-owned enterprise that seamlessly melds two passions: crystal-infused skincare and spiritual enrichment.
About The Luna Goddess
***The Luna Goddess is now in shops in La Jolla, San Juan Capistrano, Sarasota, Sacramento, and GROWING!!! My products sell so well!! Interested in wholesale products for your shop? Let's connect! https://faire.com/direct/thelunagoddess
Welcome to the enchanting world of The Luna Goddess, where beauty meets celestial magic. Inspired by the celestial heavens and the mystical energy of the moon, The Luna Goddess is a visionary company that specializes in crafting exquisite crystal-infused skin care products. With our deep-rooted belief in the power of nature and the captivating properties of crystals, we have created a line of luxurious skincare formulations that harmonize the mind, body, and spirit.
At The Luna Goddess, we understand that true beauty radiates from within, and our mission is to unlock your inner glow through the transformative energy of crystals. Each of our skincare products is meticulously handcrafted with love and infused with the vibrational energy of precious gemstones and crystals. These radiant gems, renowned for their unique metaphysical properties, are carefully selected to enhance your skin's vitality and promote a sense of balance and well-being.
Our commitment to harnessing the power of nature extends beyond our ingredients. We take pride in utilizing sustainable and ethically sourced materials, ensuring that our products are not only good for your skin but also for the planet. We believe that by caring for ourselves and the environment, we can create a harmonious cycle of beauty and nourishment.
Whether you're seeking to rejuvenate your skin, uplift your spirit, or simply indulge in a moment of self-care, The Luna Goddess is here to guide you on your journey. Our range of crystal-infused skin care products, from hydrating serums to smooth emulsions, are carefully formulated to address a variety of skin concerns, while fostering a deeper connection to your inner self.
Join us as we invite you to explore the realm of The Luna Goddess, where science and spirituality intertwine to create a celestial experience for your skin. Embrace the enchantment and embrace your inner goddess as we embark on this transformative voyage together. Let the radiant energy of the moon guide you to discover your true beauty, both inside and out.
With lunar blessings,
Penelope
Owner, The Luna Goddess, LLC