Regular price
Sale price
$20.00 USD
Unit price
per
Sale
Sold out
Introducing Luna Light Candles - a mesmerizing fusion of celestial beauty and enchanting scents that will illuminate your space with a touch of magic. Crafted with utmost care, these candles are not just ordinary wax creations but an extraordinary blend of nature's finest elements, designed to create a captivating ambiance and soothe your senses.
Luna Light Candles are meticulously handcrafted using 100% soy wax, ensuring a clean and eco-friendly burn that emits a soft, warm glow. Our commitment to sustainability extends beyond the wax itself, as we have carefully selected a range of crystal-infused ingredients to enhance your experience.
Within each 8 oz candle, you'll discover the radiant energy of selenite, angel aura moonstone, rose petals, and lavender buds. These carefully chosen crystals and botanicals infuse the candle with their positive vibrations, creating an atmosphere of tranquility and serenity. As the flame dances and casts its gentle light, the crystals release their essence, allowing you to immerse yourself in their soothing embrace.
But the magic doesn't end there. Our Luna Light Candles feature beautifully adorned tops, adorned with larger crystals and crushed gemstones, transforming them into exquisite pieces of art. Each candle becomes a unique keepsake, allowing you to cherish its beauty even after the flame has extinguished. Whether used as a decorative accent or repurposed to hold trinkets, jewelry, or even another small candle, the jar becomes a precious reminder of the enchanting moments you've experienced.
Indulge in the captivating allure of Luna Light Candles and elevate your space with their ethereal presence. Light one during moments of relaxation, meditation, or whenever you desire a touch of enchantment. Allow the delicate aromas to embrace you, while the crystals and botanicals work their magic, creating a harmonious environment that revitalizes your spirit and promotes a sense of well-being.
Illuminate your surroundings with Luna Light Candles - a divine blend of ethereal beauty, natural ingredients, and timeless elegance.
Share
View full details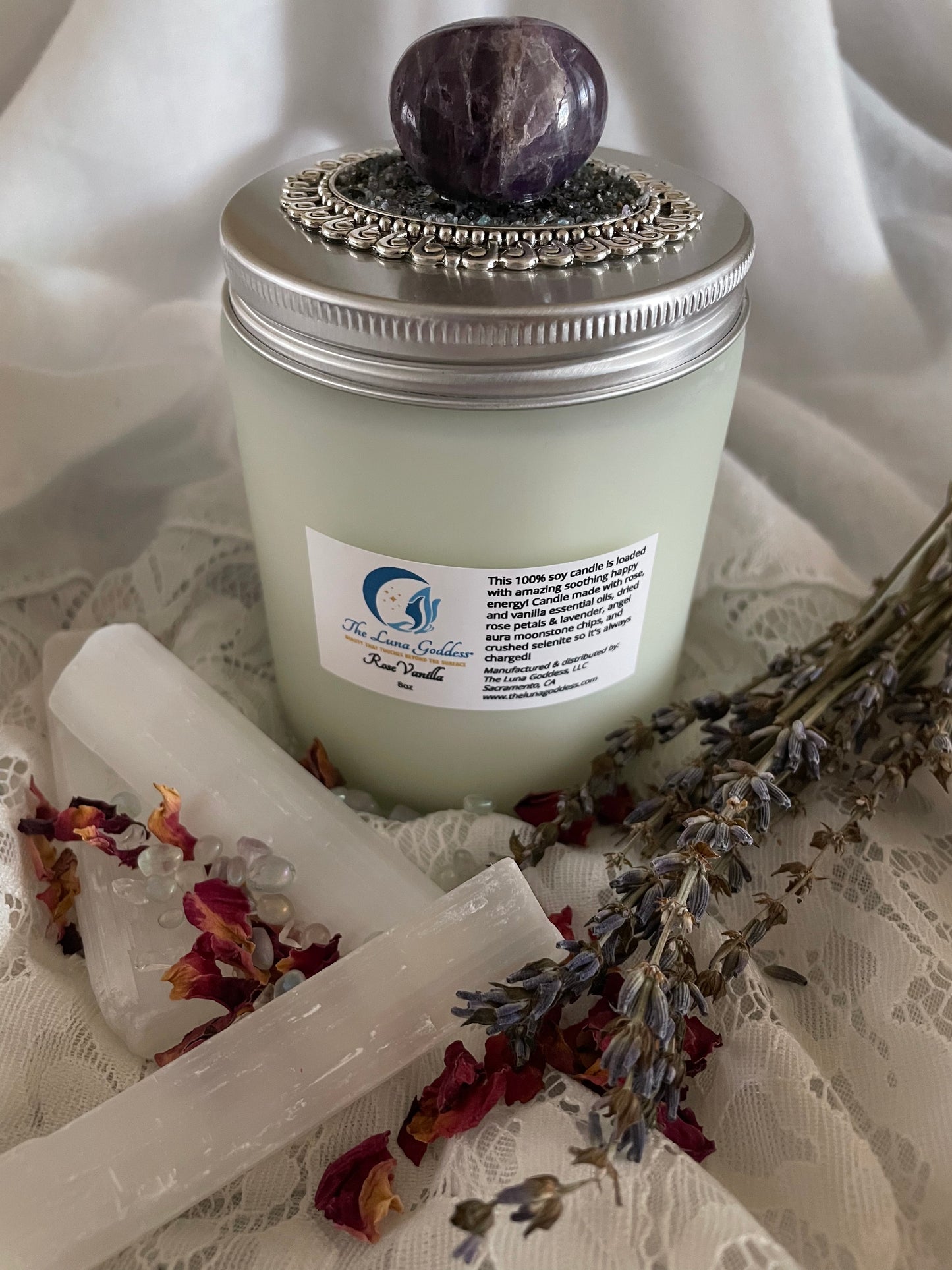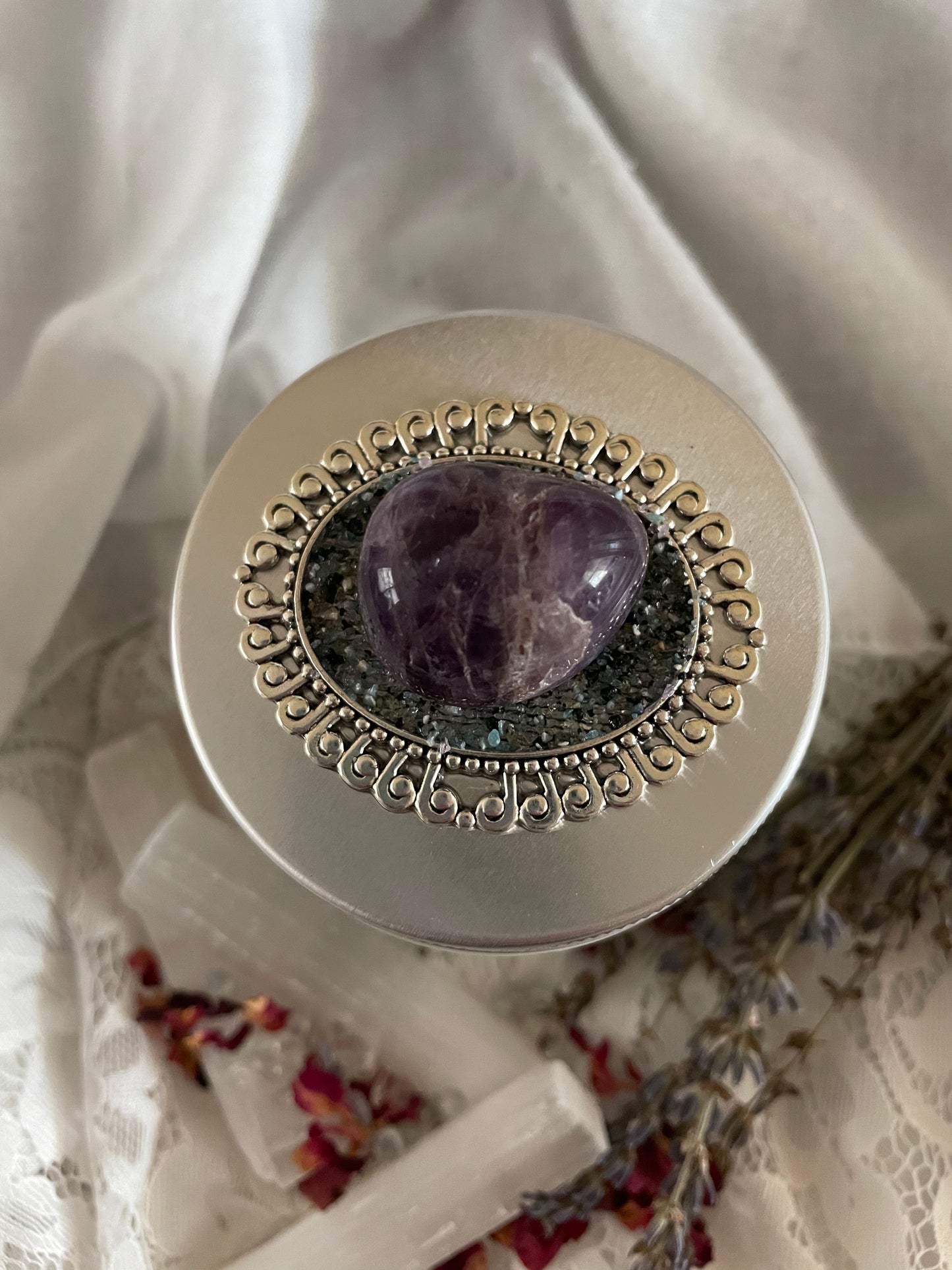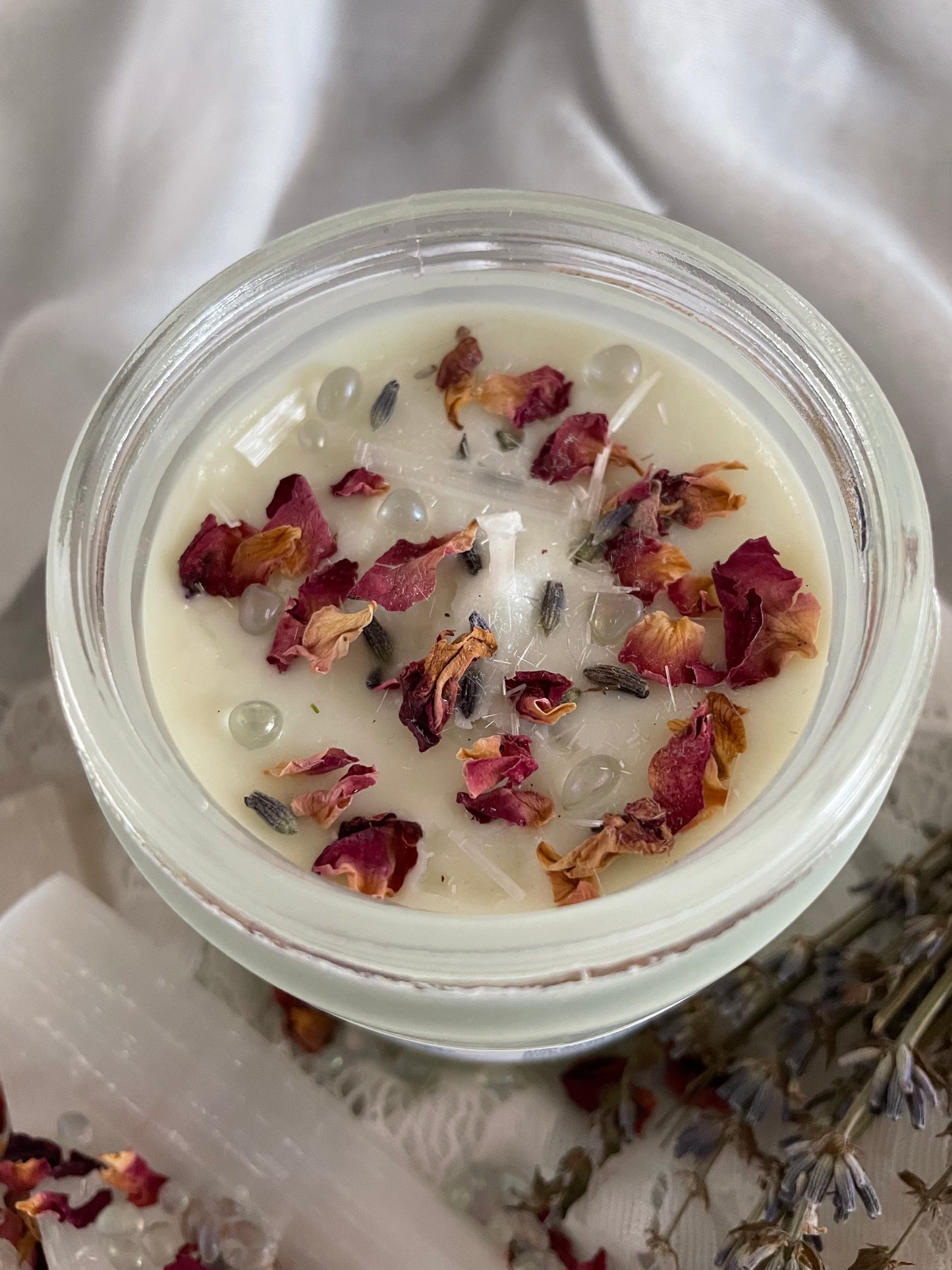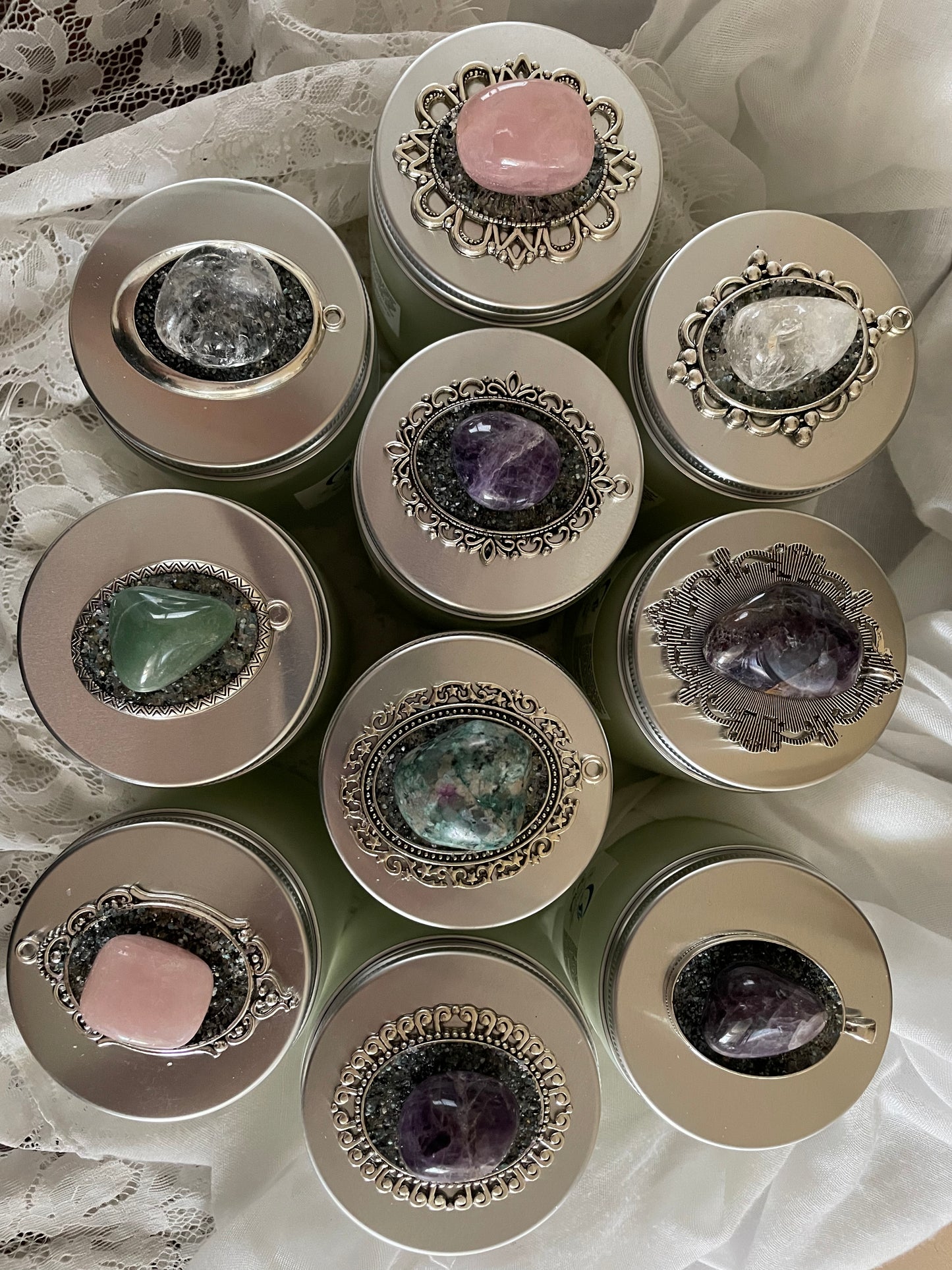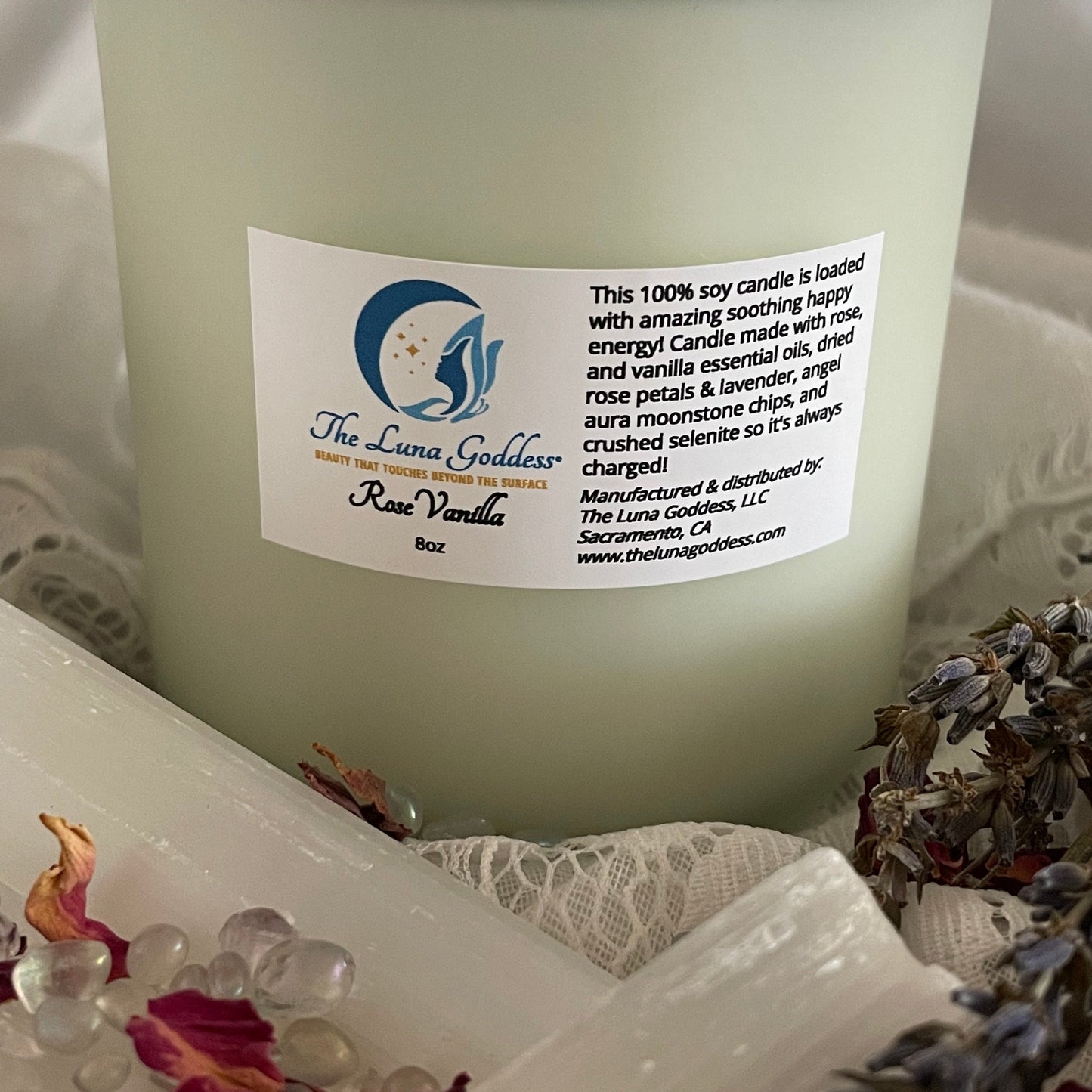 Hassle-Free Exchanges

** ORDER PROCESSING TIME: Because our products are made in small batches, please allow up to 3 days for processing time. Feel free to email us with any questions.

Please see our store policy for returns or exchanges:

Refund policy