Regular price
Sale price
$15.00 USD
Unit price
per
Sale
Sold out
Allure Perfume Oil is a captivating and sensual scent carefully crafted to be embraced by both men and women. This alluring fragrance entices the senses with its soft, earthy notes of vanilla, bergamot, musk, and a subtle touch of pine. Prepare to be enchanted as these exquisite aromas mingle harmoniously, creating a symphony of seduction.
Immerse yourself in the irresistible allure of this perfume oil. With each inhalation, be transported to a realm of pure delight. The velvety warmth of vanilla envelops you, while the citrusy zest of bergamot adds a refreshing and invigorating twist. Underlying it all, the deep and mysterious essence of musk entices and intrigues, leaving an unforgettable impression. And just a whisper of pine adds a hint of earthiness, grounding the fragrance in nature's embrace.
Crafted with utmost care and precision, Allure Perfume Oil is made from 100% essential oils, ensuring a natural and authentic olfactory experience. A touch of therapeutic-grade coconut carrier oil adds a subtle smoothness and enhances the longevity of the scent on your skin. With each application, you will be captivated by its rich and alluring aroma, as it lingers delicately throughout the day, leaving a trail of seduction in your wake.
But there's more to this intoxicating fragrance. Allure Perfume Oil is infused with the energies of quartz and garnet chips, elevating it to a higher realm. Quartz, known for its healing properties and ability to amplify energies, synergizes with the fragrance, enhancing its magnetic aura. Garnet, believed to ignite passion and invigorate the spirit, adds a fiery intensity that resonates deeply within. Together, these gemstone chips infuse the perfume oil with an added dimension of energy, making it a truly captivating experience for the wearer.
Indulge in the captivating allure of this sensual fragrance, a symphony of scents that transcends gender boundaries. Its inviting and flirty nature will draw others near, while the unique blend of vanilla, bergamot, musk, and pine will keep them mesmerized. Allure Perfume Oil is an exquisite manifestation of sensuality and charm, a signature scent that exudes confidence and magnetism. Allow its spellbinding fragrance to wrap you in its embrace and awaken your senses to a world of enchantment.
Share
View full details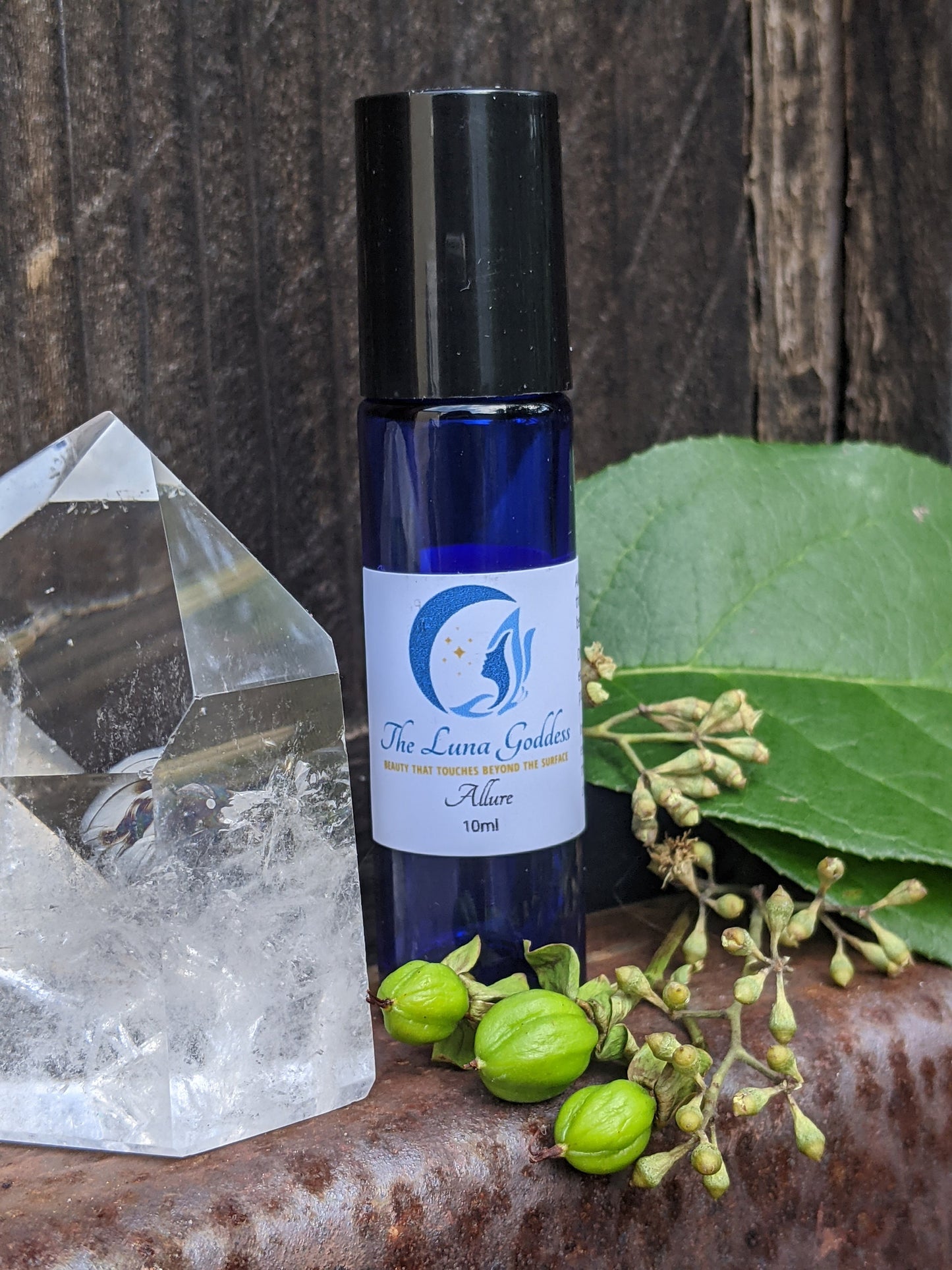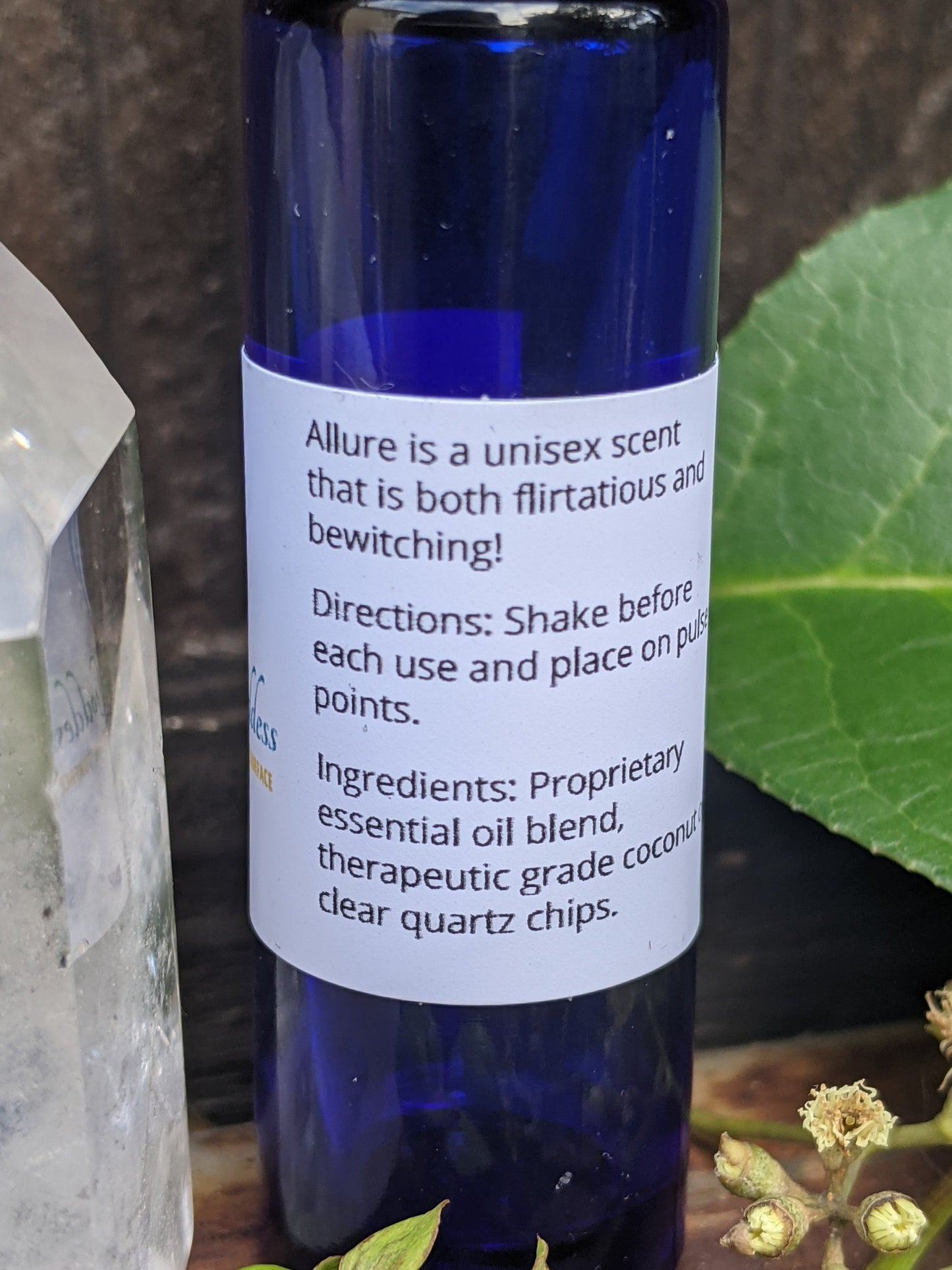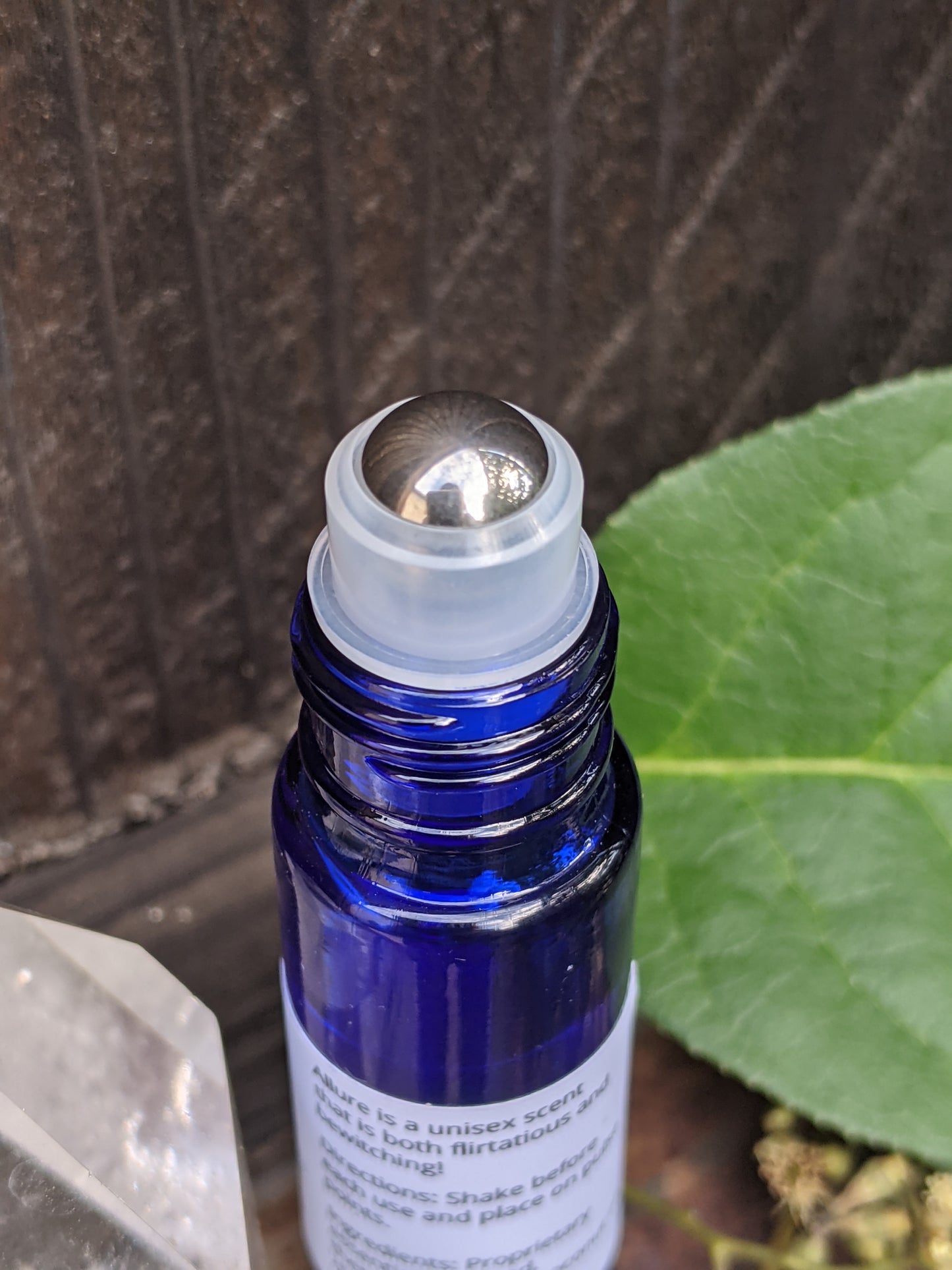 Hassle-Free Exchanges

** ORDER PROCESSING TIME: Because our products are made in small batches, please allow up to 3 days for processing time. Feel free to email us with any questions.

Please see our store policy for returns or exchanges:

Refund policy