Regular price
Sale price
$15.00 USD
Unit price
per
Sale
Sold out
Angel Wings Perfume Oil is a heavenly fragrance that embodies pure divinity, femininity, and sensuality. Indulge in the captivating aroma that will transport your senses to the ethereal realm.
Angel Wings scent combines a harmonious blend of exquisite notes, resulting in a truly divine experience. The delicate essence of orange adds a touch of vibrant freshness, while the intoxicating allure of jasmine infuses an air of elegance. Gardenia petals lend their velvety softness, creating a captivating floral bouquet. Finally, a subtle hint of cedar adds a warm and earthy depth, elevating this scent to celestial heights.
But it doesn't stop there - Angel Wings Perfume Oil is not only a fragrance but a spiritual journey. This enchanting blend is crafted to enhance your connection with the angelic realm. It's perfect for moments of meditation, helping you align your spirit and embrace the angelic energy surrounding you.
The drydown of Angel Wings Perfume Oil is nothing short of beautiful. Infused with lavender buds, known for their love-inducing properties, it creates an aura of tenderness and affection. Dried honeysuckle flowers, celebrated for their healing qualities, contribute to a sense of rejuvenation and well-being. And to elevate the blend's energetic vibrations, clear crystal quartz is added, infusing each drop with a revitalizing force.
Packaged in a sleek 10ml cobalt blue glass bottle, this perfume oil is as visually stunning as its scent. The metal rollerball applicator ensures effortless and precise application, allowing you to indulge in the luxurious fragrance anytime, anywhere.
Experience the celestial allure and spiritual enchantment of Angel Wings Perfume Oil. Let its divine aroma uplift your senses, awaken your spirit, and envelop you in a captivating aura of feminine sensuality.
Share
View full details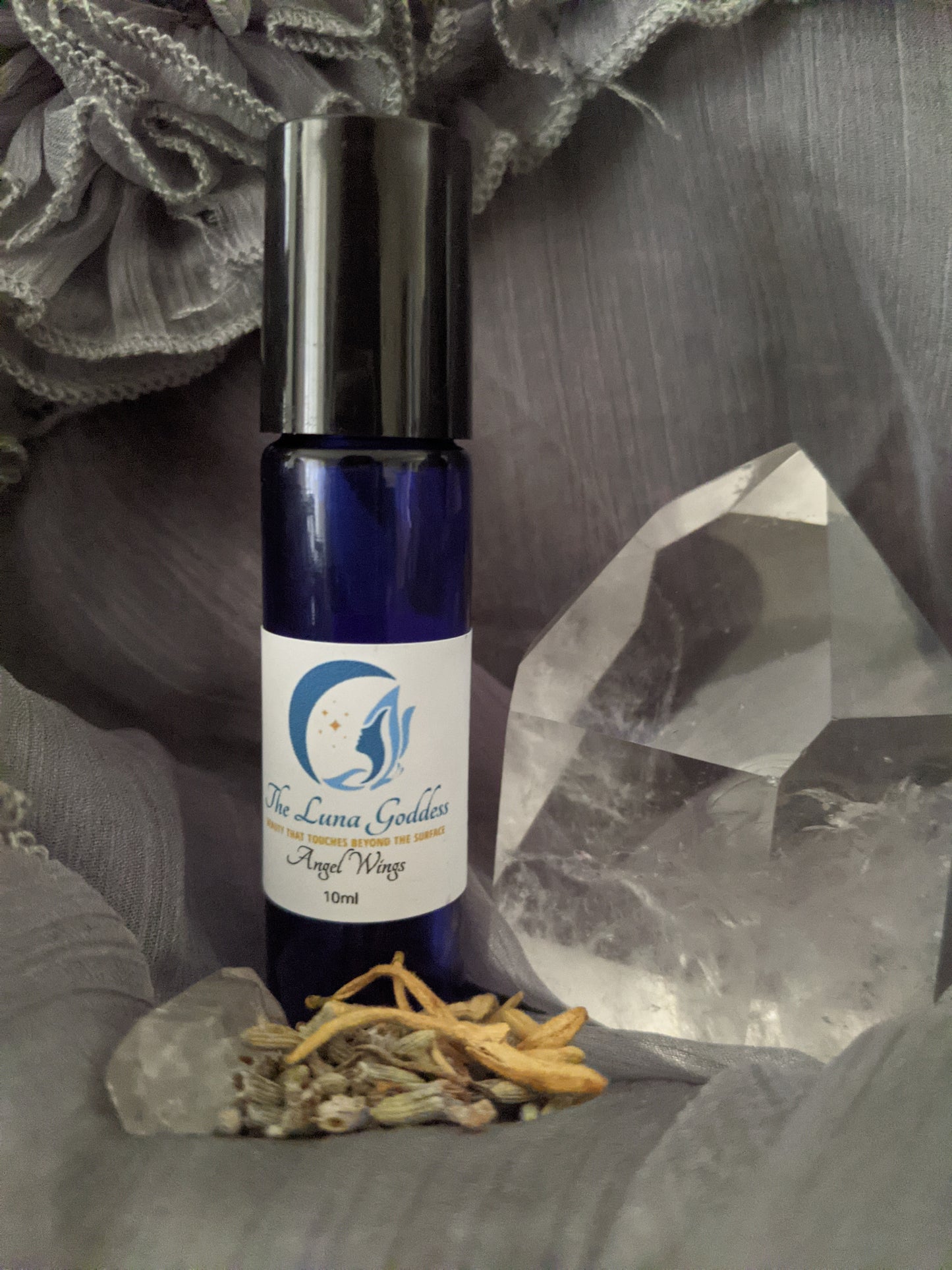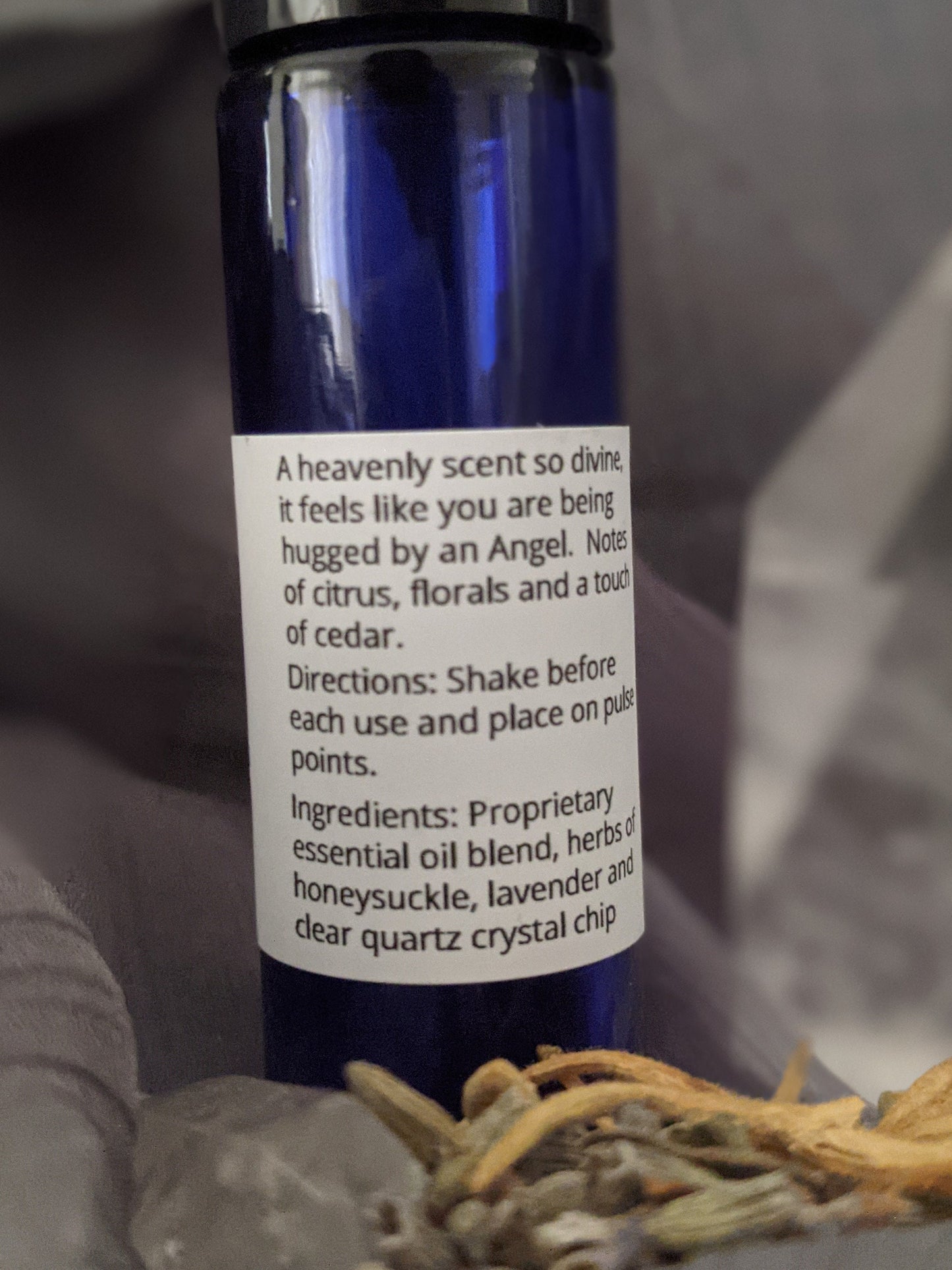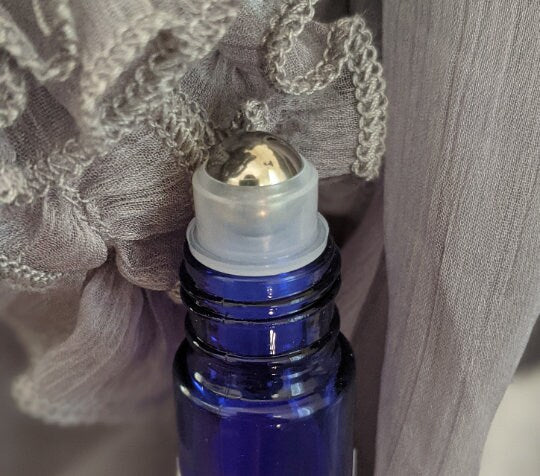 Hassle-Free Exchanges

** ORDER PROCESSING TIME: Because our products are made in small batches, please allow up to 3 days for processing time. Feel free to email us with any questions.

Please see our store policy for returns or exchanges:

Refund policy