Regular price
Sale price
$10.00 USD
Unit price
per
Sale
Sold out
Experience the epitome of relaxation and self-care with our enchanting crystal-infused bath bombs. Each bath bomb is meticulously handcrafted, combining the soothing properties of amethyst, rose quartz, or clear quartz crystals with a gentle, chemical-free formula. Indulge in a luxurious bathing experience that leaves your skin feeling irresistibly silky and smooth.
Immerse yourself in a fragrant oasis as the bath bomb effervesces, releasing a symphony of delightful scents that transport you to a realm of tranquility. The carefully selected crystals, whether it's the calming amethyst, the nurturing rose quartz, or the clarifying clear quartz, infuse their unique energies into the water, creating a harmonious and serene environment for your body and mind.
Our bath bombs are meticulously crafted with a commitment to using only the finest, skin-loving ingredients. Free from harsh chemicals and artificial additives, they are gentle on your skin, ensuring a luxurious and nurturing experience. As the bath bomb dissolves, it envelops your body in a silky blend of natural oils and moisturizers, leaving your skin feeling lusciously soft and hydrated.
Whether you choose the soothing properties of amethyst to promote relaxation, the gentle energy of rose quartz for self-love and care, or the clarity of clear quartz to cleanse and rejuvenate, our crystal-infused bath bombs offer a holistic approach to bathing. Each crystal's unique energy combines with the nourishing properties of the bath bomb, creating a truly enchanting and transformative experience.
Pamper yourself and embrace the power of crystals with our exquisite bath bombs. Immerse yourself in a luxurious blend of natural ingredients, crystal energies, and captivating fragrances. Let the stress of the day melt away as you soak in the silky waters, emerging with radiant, velvety-soft skin. Elevate your bath time rituals with our crystal-infused bath bombs and rediscover the art of ultimate self-care.
*Made to order to ensure freshness. Shipping 3 days after order.
Amethyst ~ Serenity, Lavender, vanilla
Rose quartz ~ Self-Love, Jasmine, sweet orange
Clear quartz ~ Power, Dragon's blood, sandalwood
Share
View full details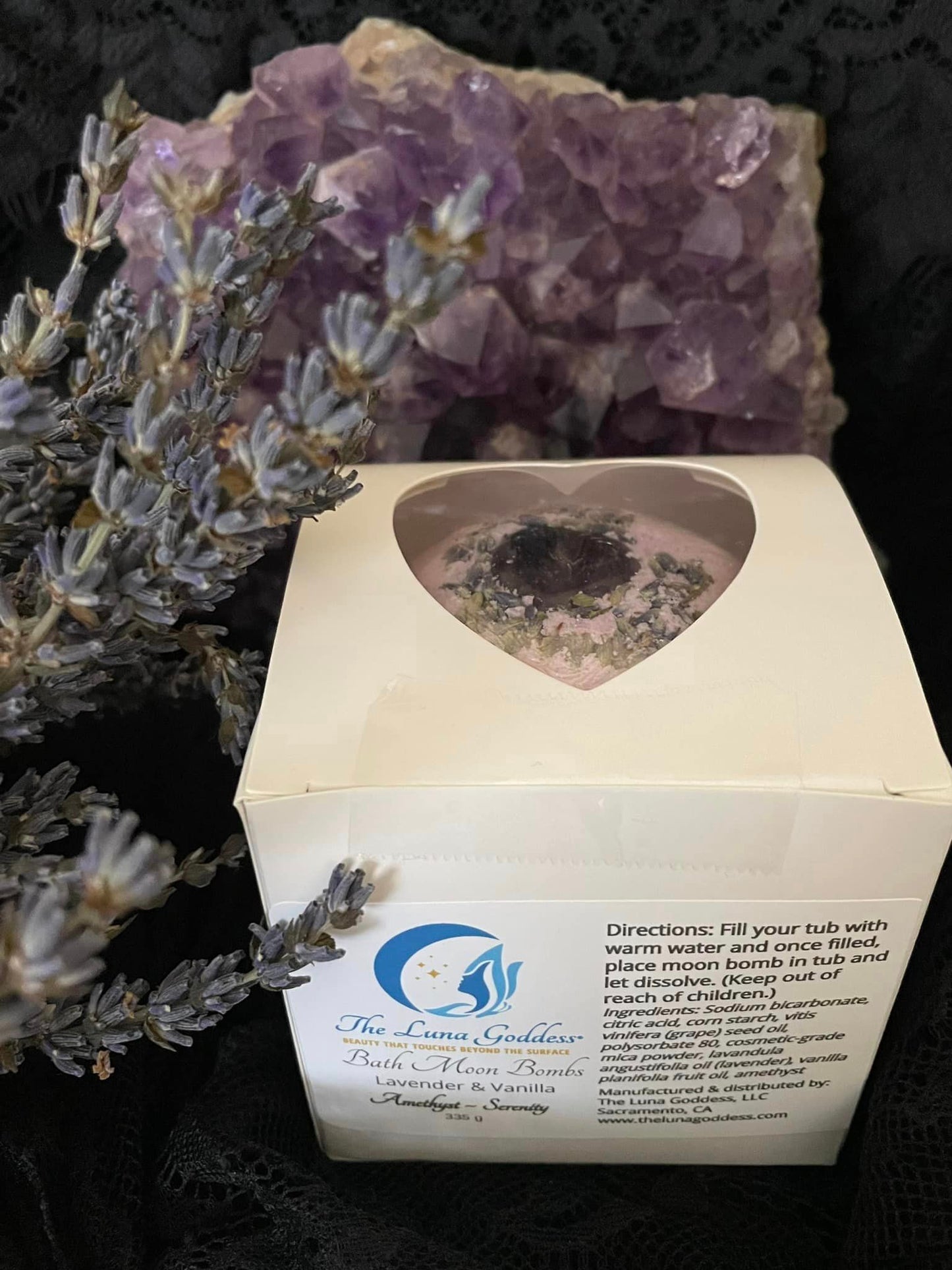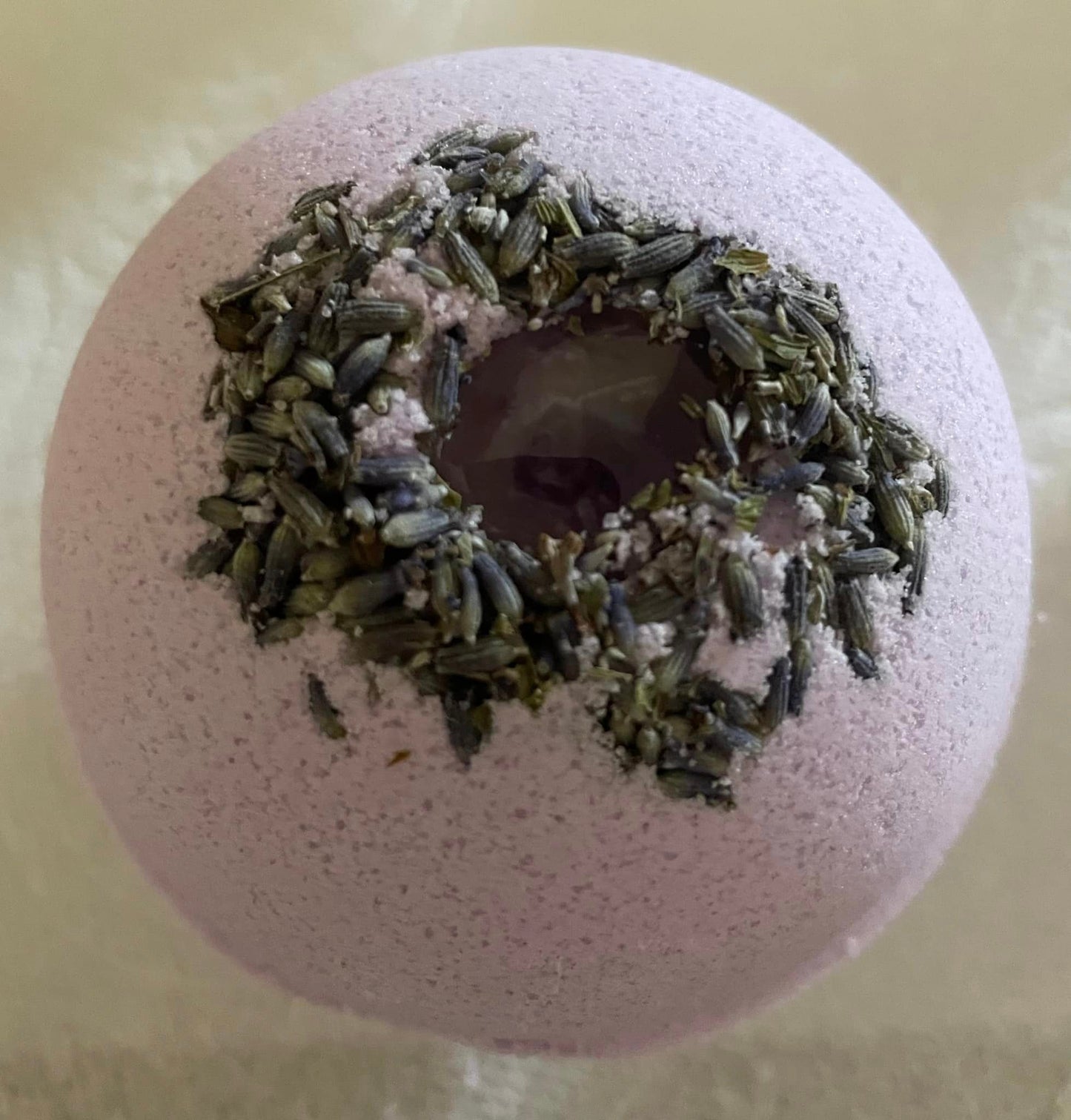 Hassle-Free Exchanges

** ORDER PROCESSING TIME: Because our products are made in small batches, please allow up to 3 days for processing time. Feel free to email us with any questions.

Please see our store policy for returns or exchanges:

Refund policy