Regular price
Sale price
$15.00 USD
Unit price
per
Sale
Sold out
Moon Goddess Perfume Oil is a divine fragrance that captures the essence of celestial beauty. Immerse yourself in the ethereal aura of this enchanting blend, carefully crafted to evoke a sense of mystique and grace. With its captivating notes of jasmine, sandalwood, lavender, and a delicate hint of vanilla, Moon Goddess Perfume Oil is a true olfactory masterpiece.
The intoxicating allure of jasmine dances through the air, infusing every breath with its floral elegance. As the scent unfolds, the soothing warmth of sandalwood emerges, creating a harmonious balance that invokes a feeling of tranquility. Lavender, known for its calming properties, weaves its gentle touch, infusing a sense of serenity into the fragrance. And just when you think the symphony is complete, a subtle hint of vanilla adds a touch of sweetness, reminiscent of moonlit nights.
But Moon Goddess Perfume Oil offers more than just a captivating fragrance. Angel aura moonstones, cherished for their celestial connection and metaphysical properties, have been artfully incorporated into this potion. These shimmering stones enhance the spiritual experience, allowing you to connect with your inner goddess and tap into the lunar energy.
Versatile and multifaceted, Moon Goddess Perfume Oil can be worn as a personal fragrance, anointing your skin with its alluring scent. Each application creates a heavenly aura, leaving a trail of divine energy wherever you go. Additionally, it can be used to anoint candles, infusing your sacred space with the enchanting essence of the moon goddess herself. Light the candle, and as the flame flickers, the fragrance will intertwine with the dancing glow, creating an atmosphere of pure magic.
Indulge in the Moon Goddess Perfume Oil and awaken your inner goddess. With its captivating blend of jasmine, sandalwood, lavender, and vanilla, accompanied by the mystical presence of angel aura moonstones, this fragrance is a gateway to the celestial realm. Embrace the power of the moon and let the Moon Goddess guide you on a journey of beauty, serenity, and spiritual awakening.
Share
View full details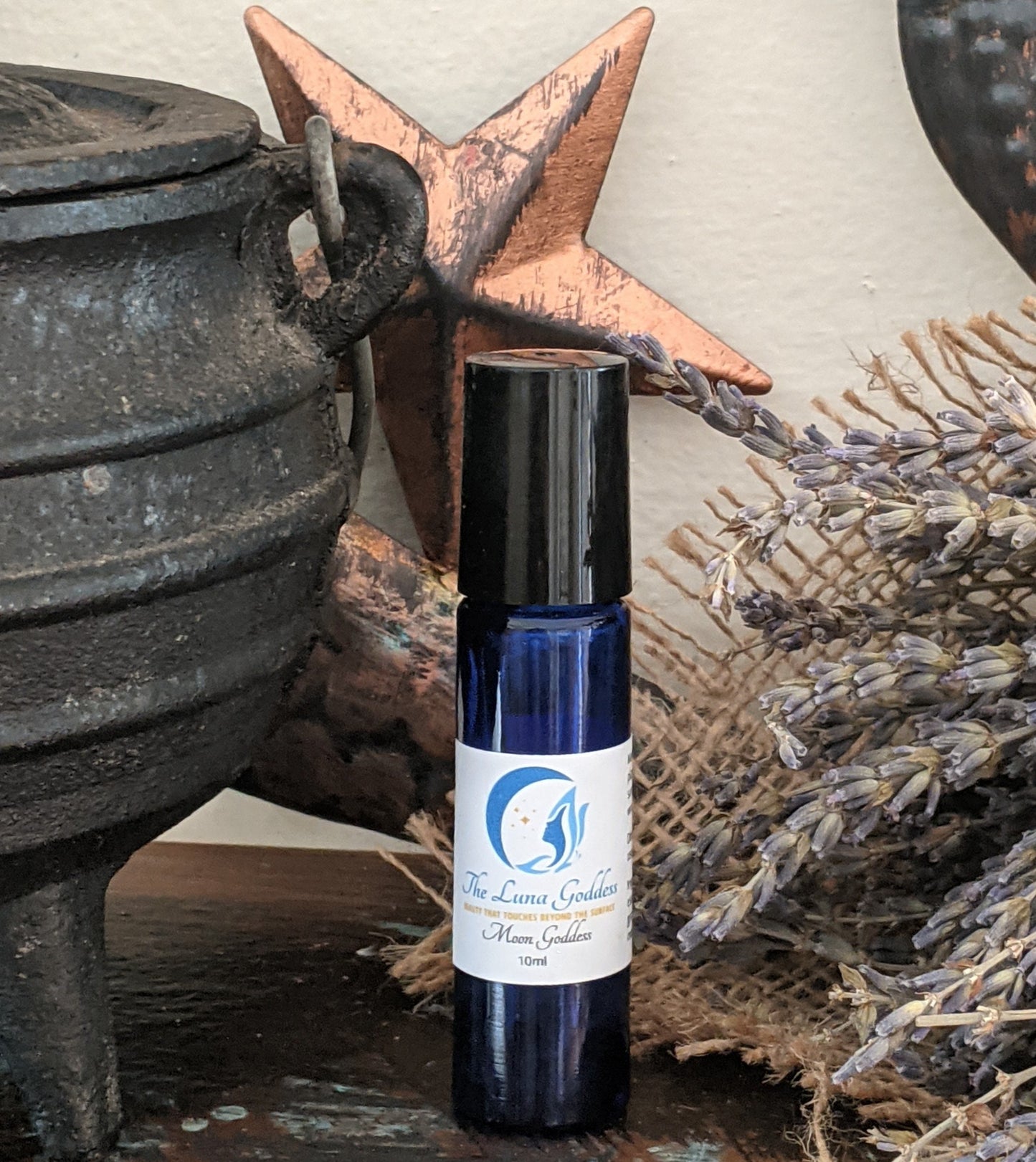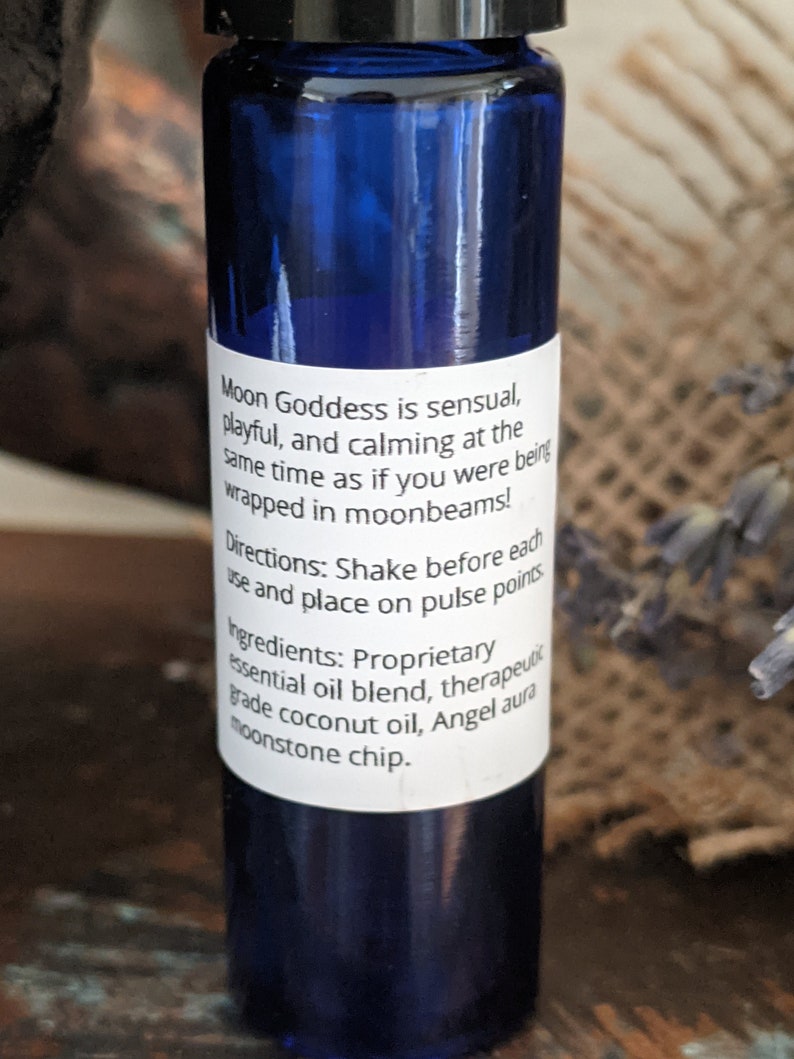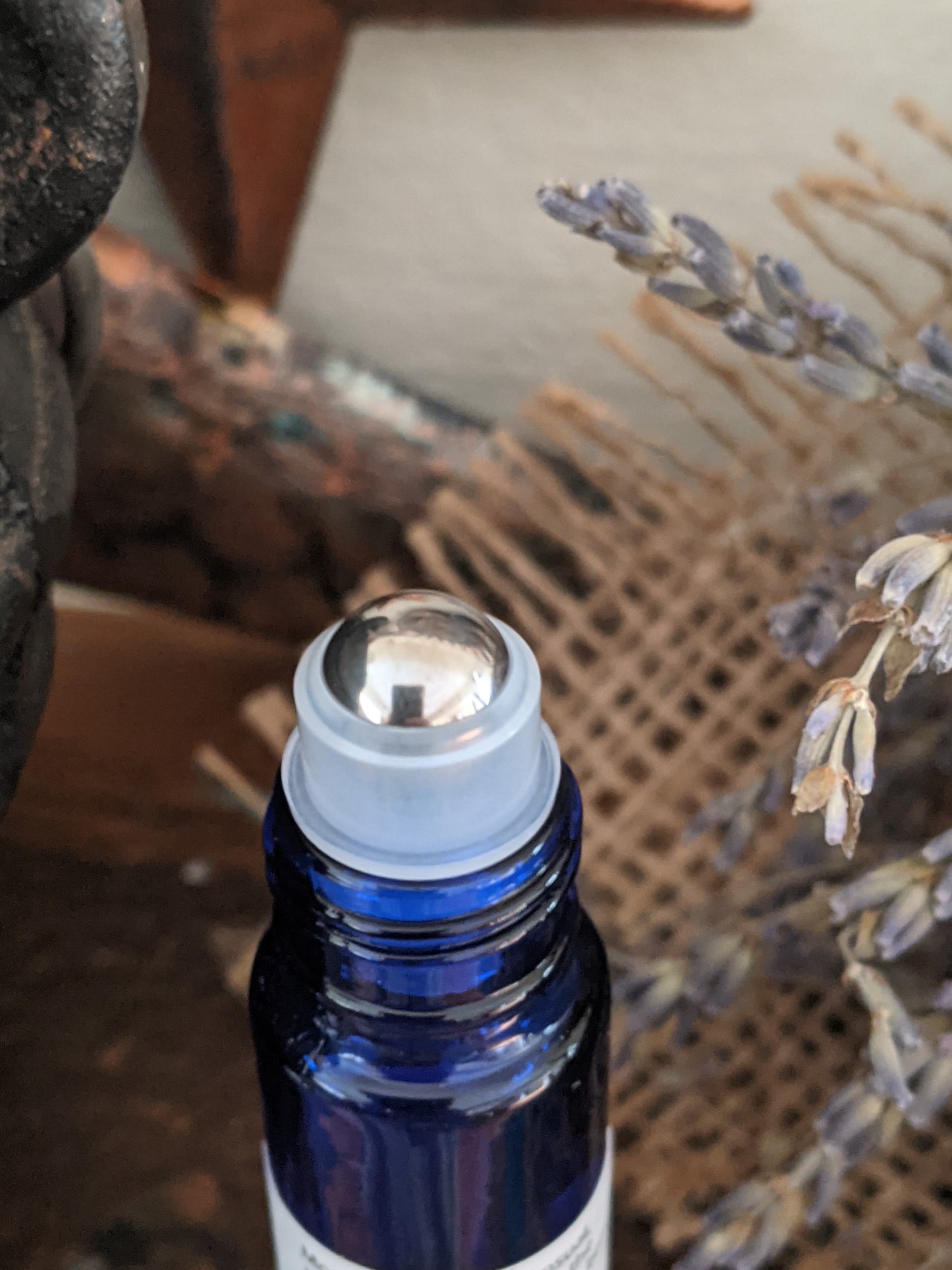 Hassle-Free Exchanges

** ORDER PROCESSING TIME: Because our products are made in small batches, please allow up to 3 days for processing time. Feel free to email us with any questions.

Please see our store policy for returns or exchanges:

Refund policy