Regular price
Sale price
$16.00 USD
Unit price
per
Sale
Sold out
Luna Polish is a luxurious coffee scrub that offers an indulgent and rejuvenating experience for your skin. Crafted with a blend of natural and invigorating ingredients, Luna Polish is designed to exfoliate, nourish, and revitalize your skin, leaving it irresistibly soft and radiant.
At the heart of Luna Polish is a carefully selected blend of fine ground coffee, infused with the warm and aromatic notes of cinnamon. This combination creates a heavenly scent reminiscent of a delectable cinnamon pastry, enticing your senses and providing an exquisite sensory experience.
Enhancing the scrub's effectiveness, Luna Polish incorporates Himalayan and Epsom salts. These mineral-rich salts work together to gently slough away dead skin cells, promoting a smoother and more refined complexion. The gentle exfoliation provided by Luna Polish not only helps eliminate dry, flaky skin but also stimulates blood flow, bringing a healthy glow to your skin's surface.
To provide deep nourishment and hydration, Luna Polish is enriched with avocado oil, known for its moisturizing properties. This luxurious oil penetrates the skin, leaving it feeling velvety smooth and supple. Additionally, vitamin E, a powerful antioxidant, is incorporated to help protect your skin against environmental stressors and maintain its youthful appearance.
Luna Polish goes above and beyond by infusing the scrub with white topaz and amethyst. These crystals are known for their energizing and purifying properties, adding a touch of mystical charm to your skincare routine. The infusion of these precious gemstones creates a harmonious synergy that promotes balance and enhances the overall well-being of your skin.
Indulge yourself in the divine experience of Luna Polish. Let the enchanting scent of cinnamon, the exfoliating power of coffee, and the nourishing benefits of avocado oil transform your skincare routine into a blissful ritual. Revel in the soft, smooth, and radiant skin that Luna Polish brings, and embrace the confidence that comes with knowing you're taking care of yourself in the most indulgent way possible.
Share
View full details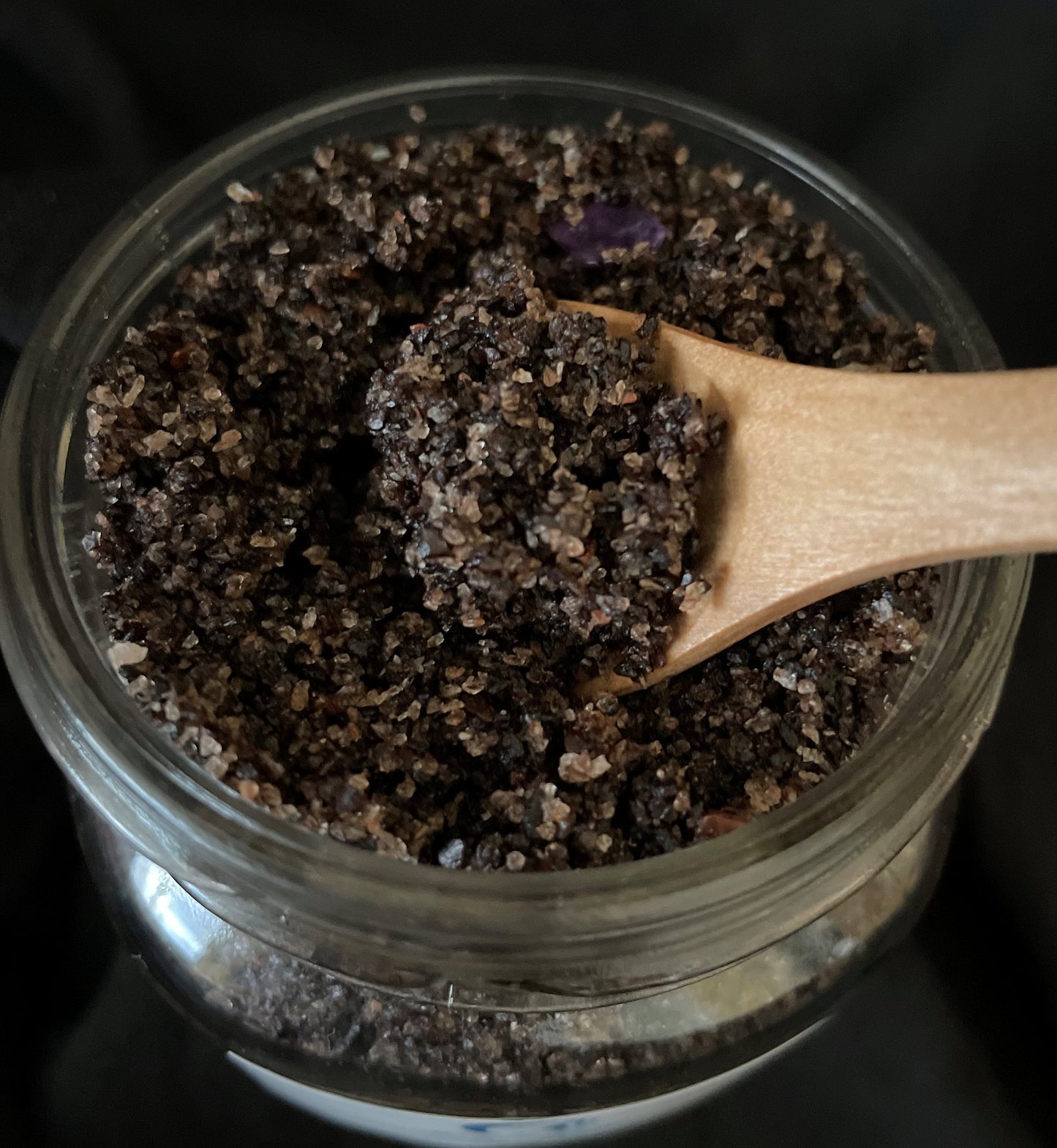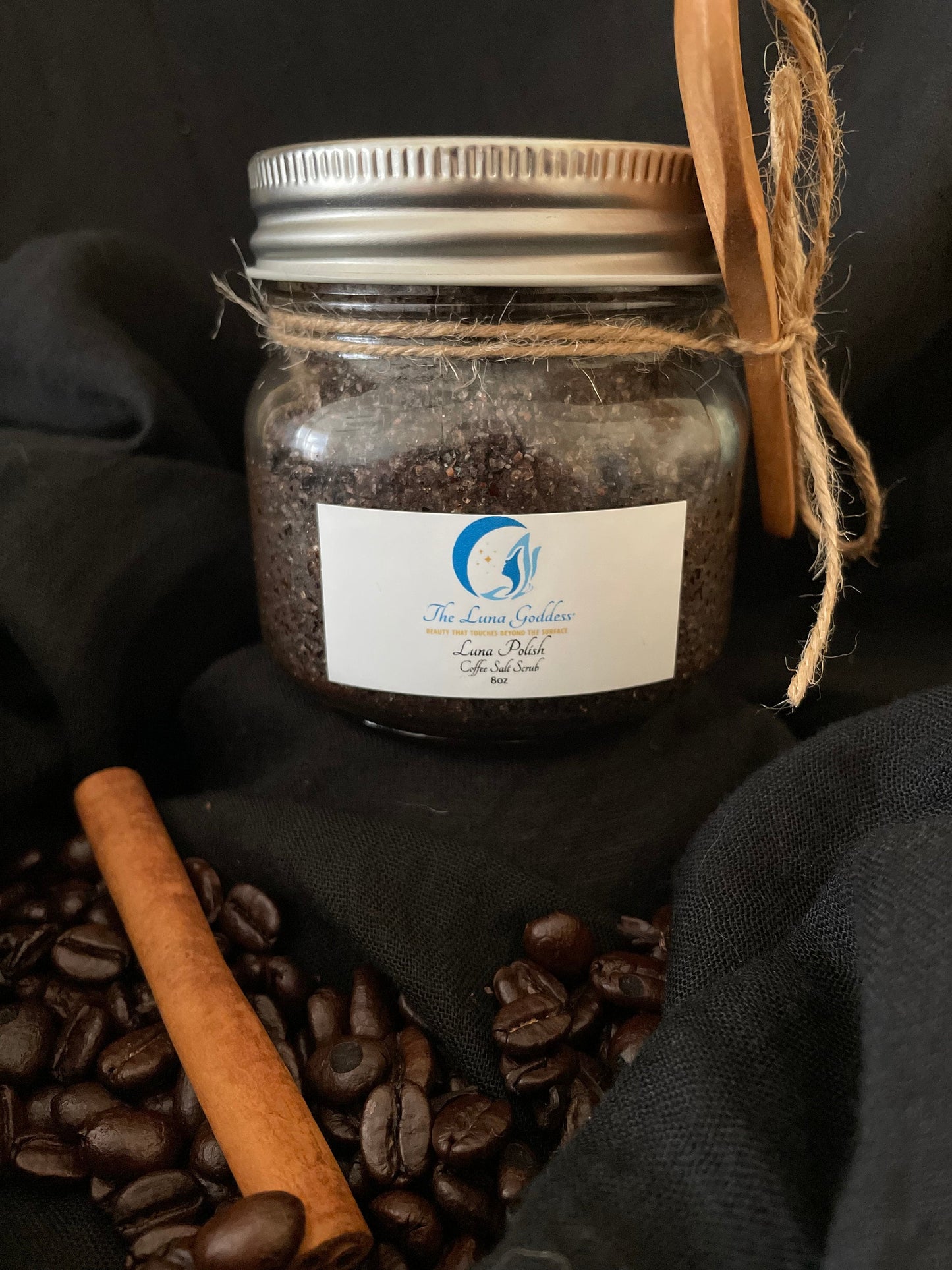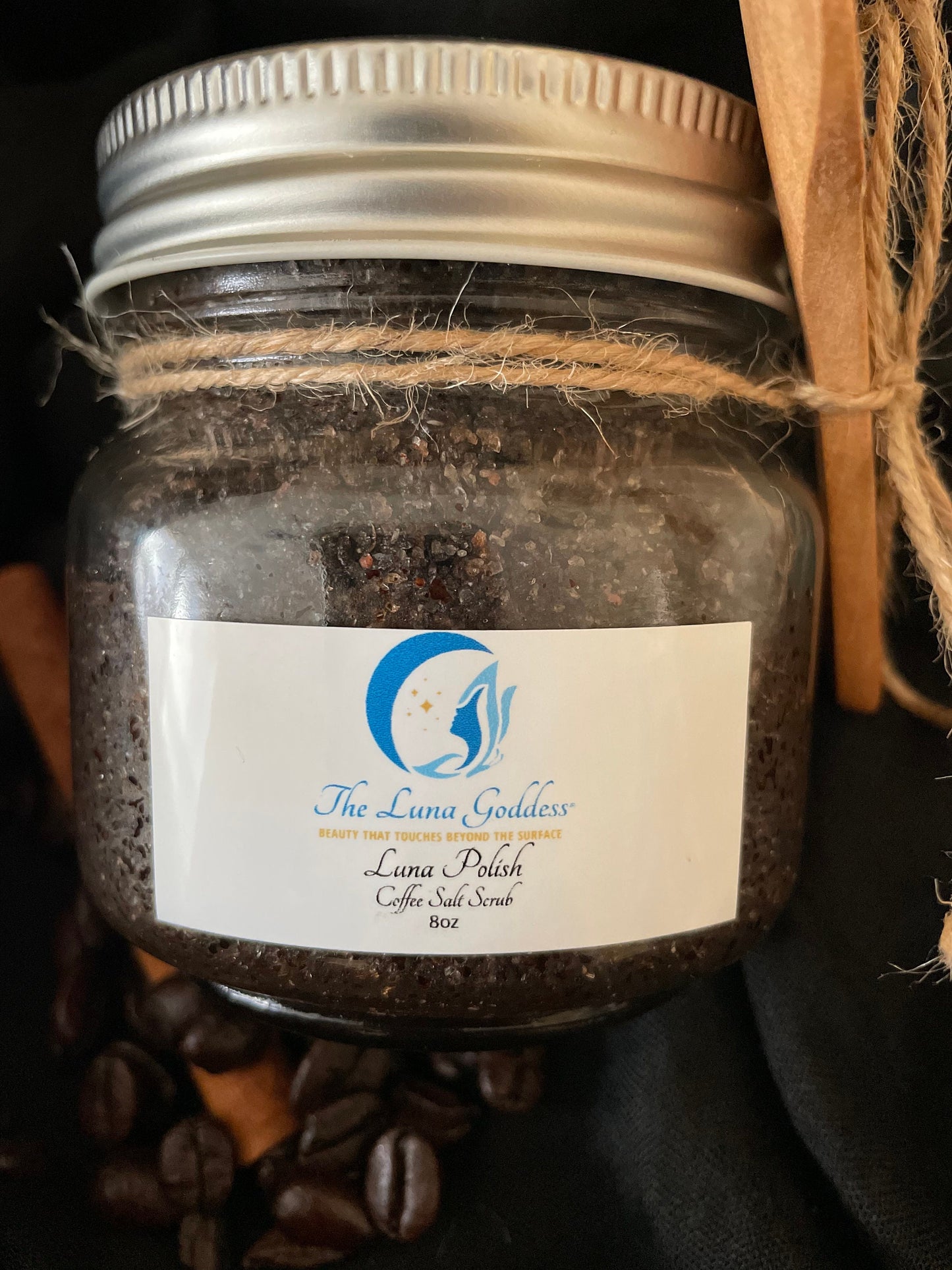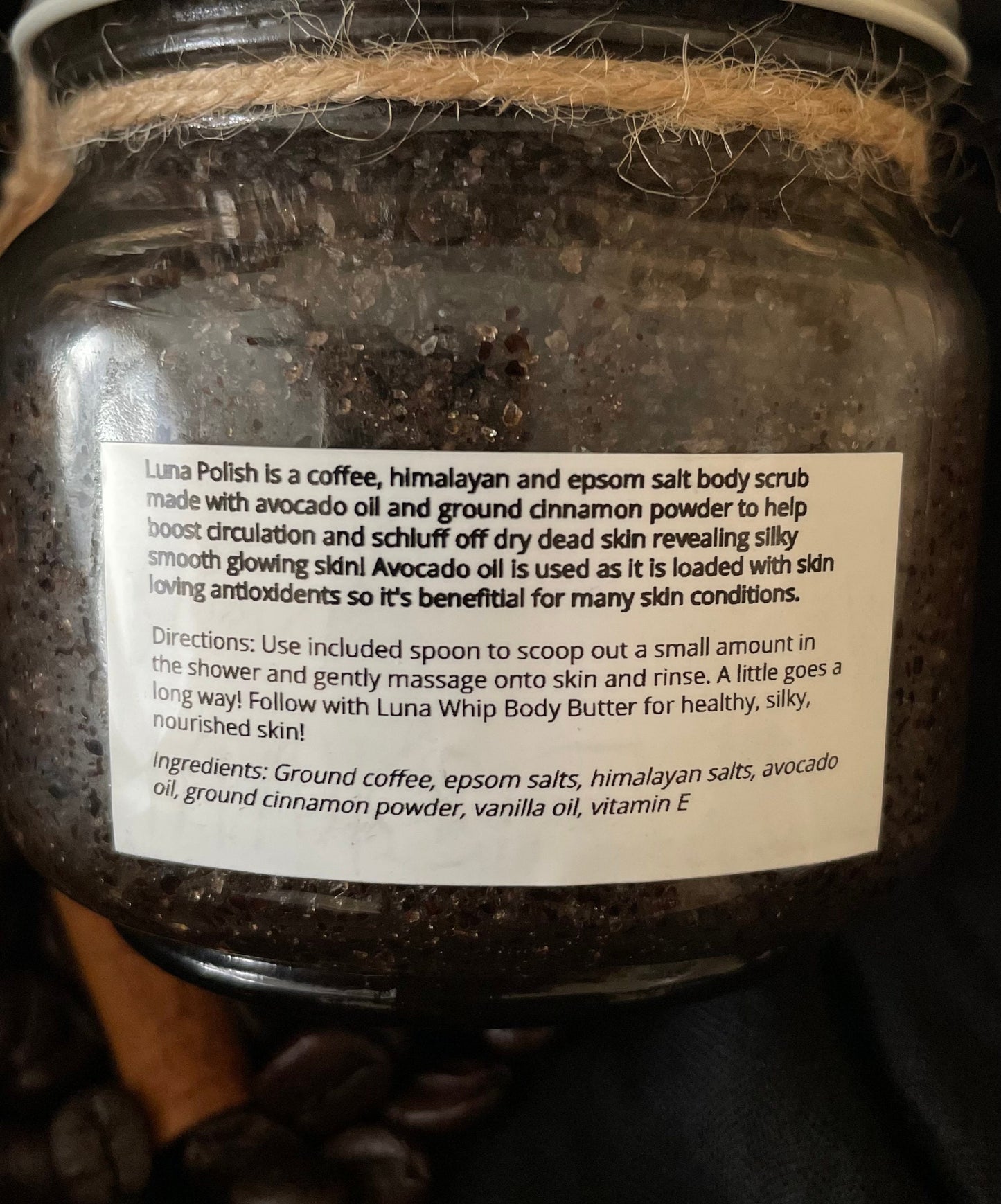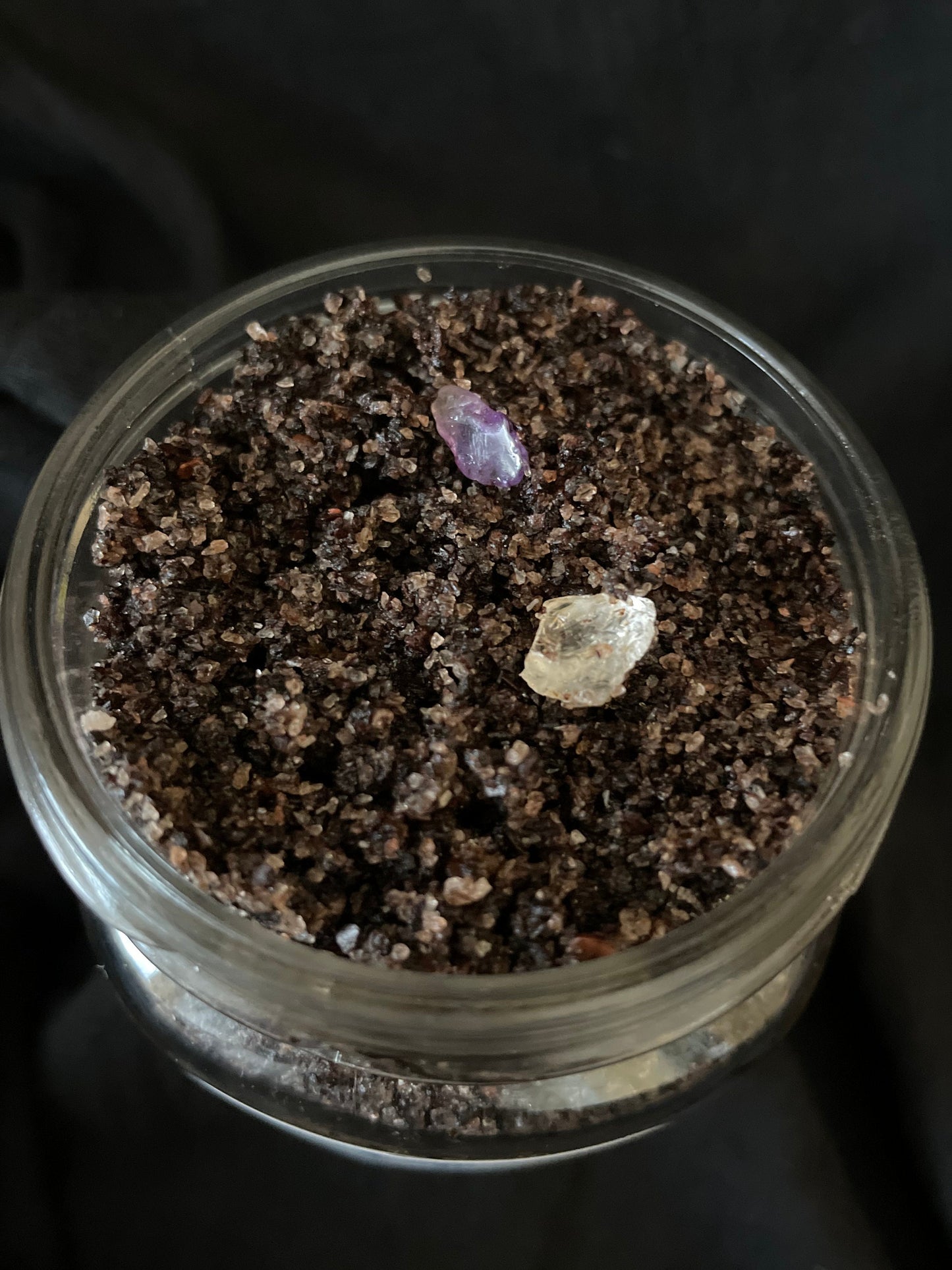 Hassle-Free Exchanges

** ORDER PROCESSING TIME: Because our products are made in small batches, please allow up to 3 days for processing time. Feel free to email us with any questions.

Please see our store policy for returns or exchanges:

Refund policy