Regular price
Sale price
$18.00 USD
Unit price
per
Sale
Sold out
Luna Whip Body Butter is a non-greasy silky indulgence that your skin craves! This unique body butter melts on your skin like butter, caressing it with a luxurious touch and leaving behind a healthy, radiant glow. Prepare to become addicted to its irresistible charms!
Formulated with a blend of nourishing ingredients, Luna Whip Body Butter is designed to provide intense hydration without the greasy feel. Enriched with vitamin E, cocoa butter, shea butter, rosehip oil, and meadowfoam oil, this body butter creates a protective barrier that locks in moisture, keeping your skin supple and moisturized throughout the day.
But what sets Luna Whip Body Butter apart is the addition of cosmetic-grade coconut extract, which delivers vital macronutrients to your skin. The result? Revitalized and rejuvenated skin that feels incredibly soft and silky. Boosting circulation with the help of orange essential oil, this body butter leaves your skin satiny-smooth and irresistible to touch.
The delightful fragrance of Luna Whip Body Butter is a combination of fresh coconut and invigorating oranges and soothing vanilla. Each whiff is a sensory delight that enhances your skincare experience and leaves you feeling refreshed and uplifted.
When it comes to quality, we take no chances. That's why we transfer the freshly made body butter directly into sterile jars, ensuring a contaminant-free product that has only been touched by you. This streamlined process guarantees the purity and integrity of Luna Whip Body Butter, so you can enjoy its benefits with complete peace of mind.
Make Luna Whip Body Butter a part of your nightly routine by keeping a jar on your nightstand. Its non-greasy formula makes it perfect for moisturizing your skin before bed, allowing you to wake up to a complexion that's hydrated, radiant, and irresistibly touchable.
Say goodbye to dry, lackluster skin and embrace the transformative power of Luna Whip Body Butter. Experience the non-greasy, silky goodness that nourishes and pampers your skin, giving it the care it deserves. Your skin will thank you for this luxurious treat.
Ingredients: Shea butter, cocoa butter, meadowfoam oil, rosehip oil, isoamyl laurate, isopropyl myristate, vitamin E, cetyl alcohol, cosmetic-grade coconut extract, orange essential oil
Share
View full details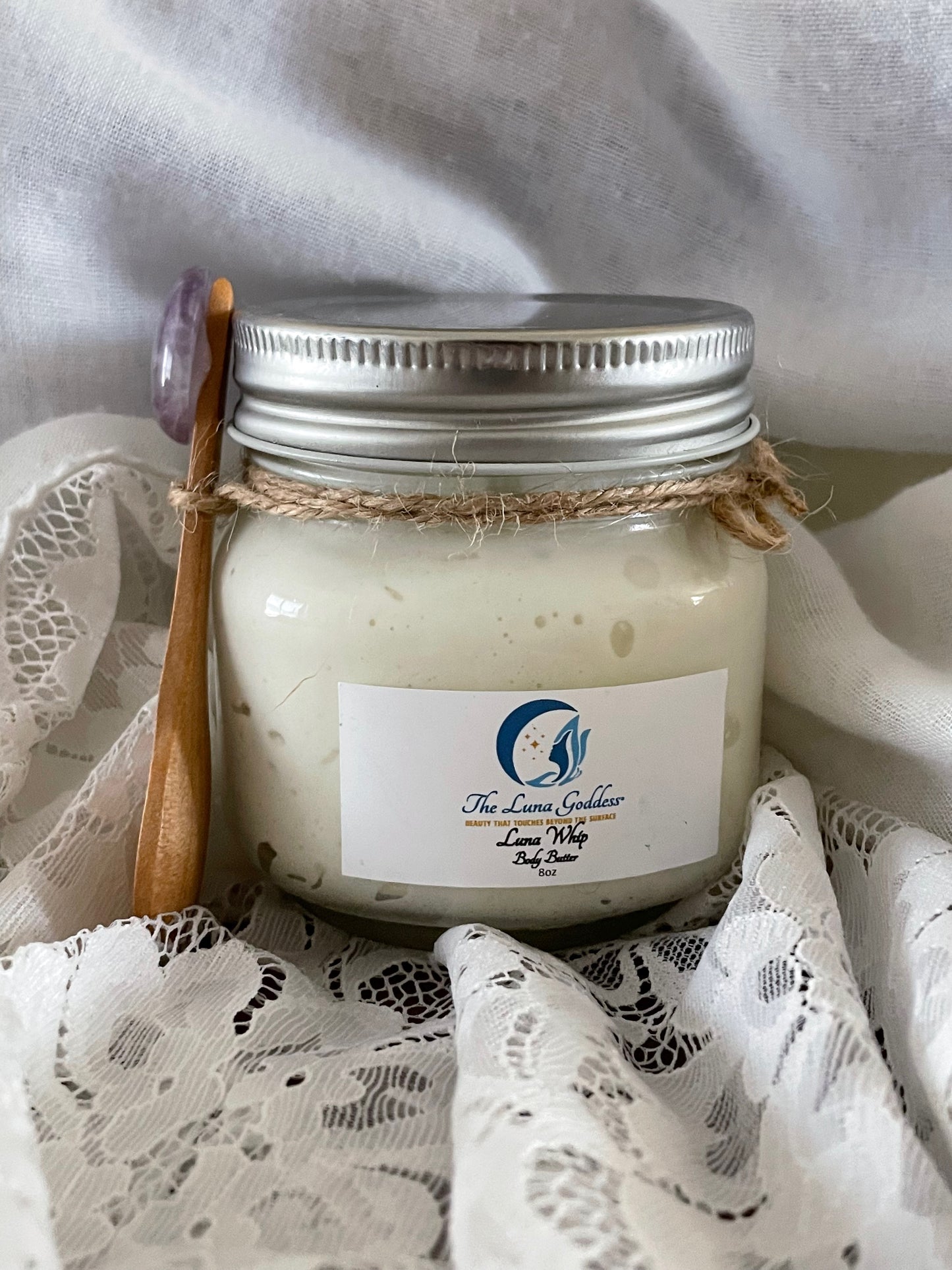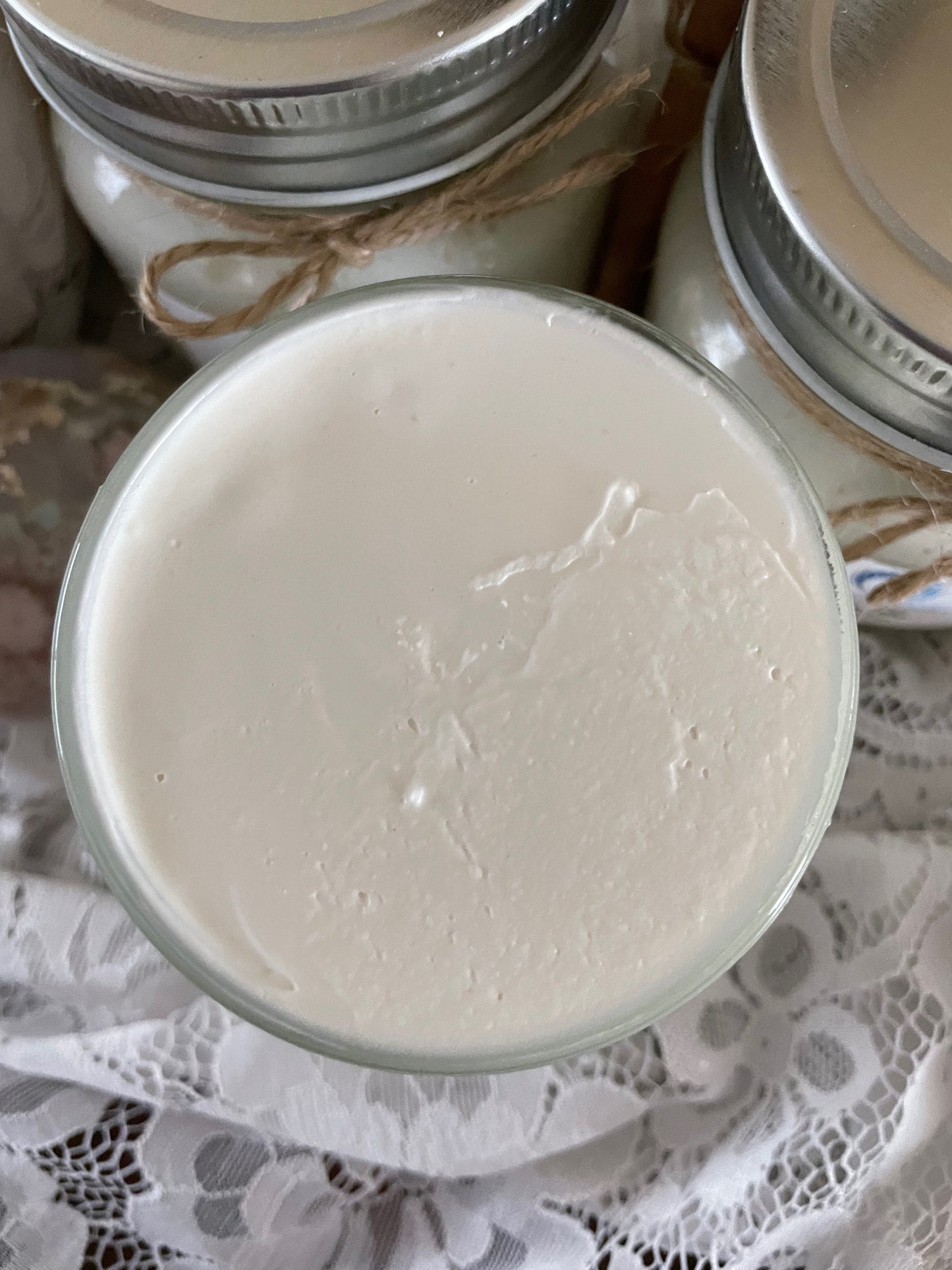 Hassle-Free Exchanges

** ORDER PROCESSING TIME: Because our products are made in small batches, please allow up to 3 days for processing time. Feel free to email us with any questions.

Please see our store policy for returns or exchanges:

Refund policy