Regular price
Sale price
$40.00 USD
Unit price
per
Sale
Sold out
Pen & Think - the ultimate manifesting pen for your journaling journey! I am thrilled to share that my manifesting butterflies have gracefully brought this remarkable tool into existence. Are you ready to take your manifestations to new heights? Look no further! With Pen & Think, you can now infuse your intentions onto paper with pure intention and purpose.
This extraordinary pen is more than just an instrument for writing; it is a conduit for channeling your desires into the universe. Designed with love and care, every stroke of Pen & Think is infused with positive energy, ensuring that your intentions are imbued with a powerful vibrational frequency.
Drawing inspiration from Spirit, Pen & Think is the manifestation of divine guidance. By heeding this inspiration, I have crafted a tool that will uplift and empower your manifesting practice. It complements my beloved Manifest-Stir spoon perfectly, allowing you to not only stir your intentions but also write them down, bringing them to life in a tangible way.
The creation of Pen & Think is a labor of love. Each pen is meticulously crafted with attention to detail, ensuring the highest quality and positive energy in every stroke. Every time you put pen to paper, you are inviting abundance, joy, and manifestation into your life.
At its core, Pen & Think is a vessel for connection and gratitude. It serves as a bridge between your thoughts, intentions, and the infinite possibilities of the universe. By using this pen, you become an active participant in the co-creation of your dreams, expressing your desires with clarity and purpose.
Please note that the journal is not included with Pen & Think, allowing you the freedom to choose a journal that resonates with your unique style and preferences.
I am overjoyed to share this incredible manifestation tool with you. My purpose is to bless others with the gifts I've received and to be blessed by the gifts of others. With Pen & Think, I hope to inspire and empower you on your manifesting journey. Embrace the magic of writing with intention, and let your dreams take flight!
Order your Pen & Think today and embark on a transformative journaling experience. Together, let's manifest a future filled with happiness, abundance, and fulfillment. Happy manifesting!
Share
View full details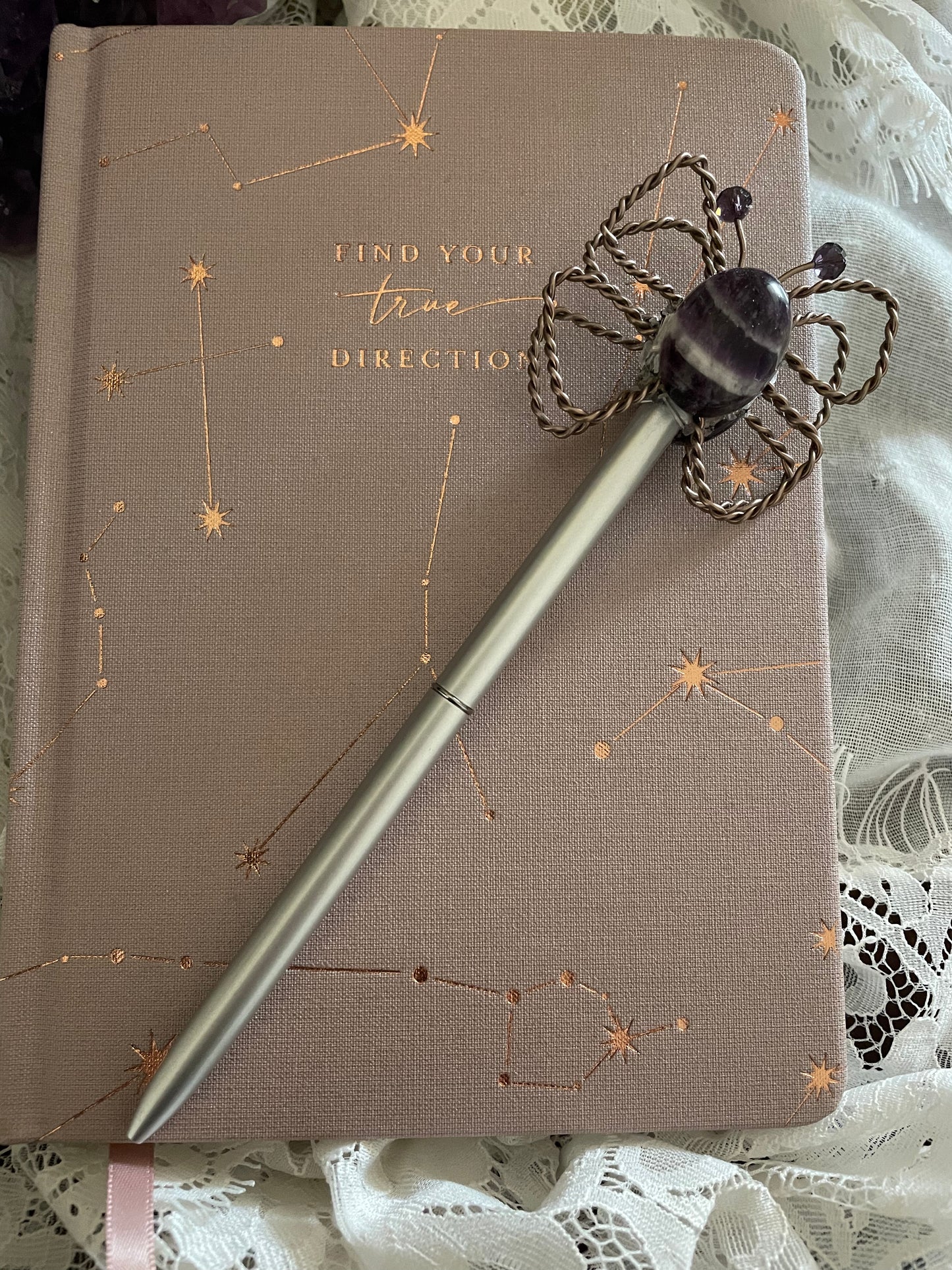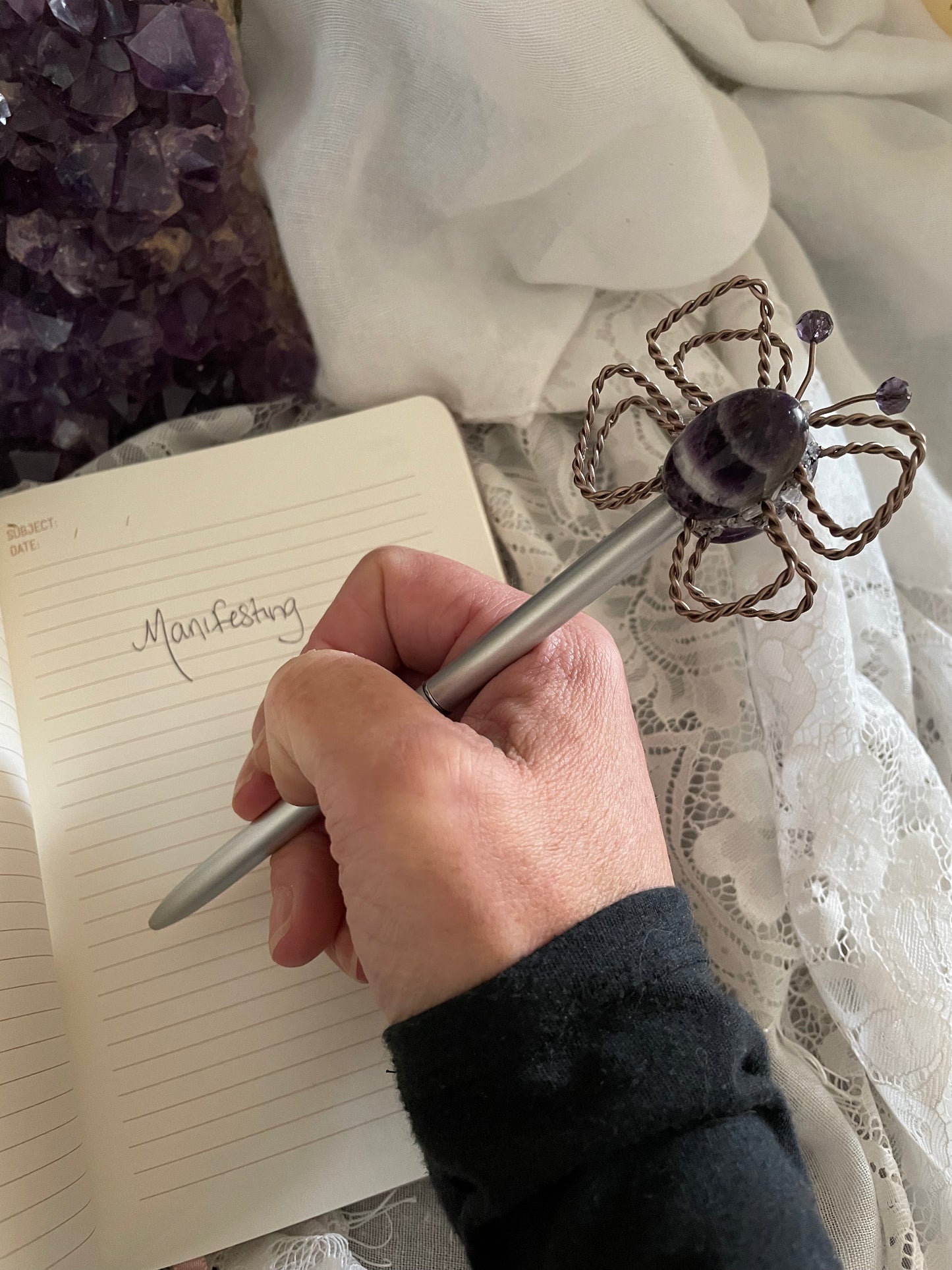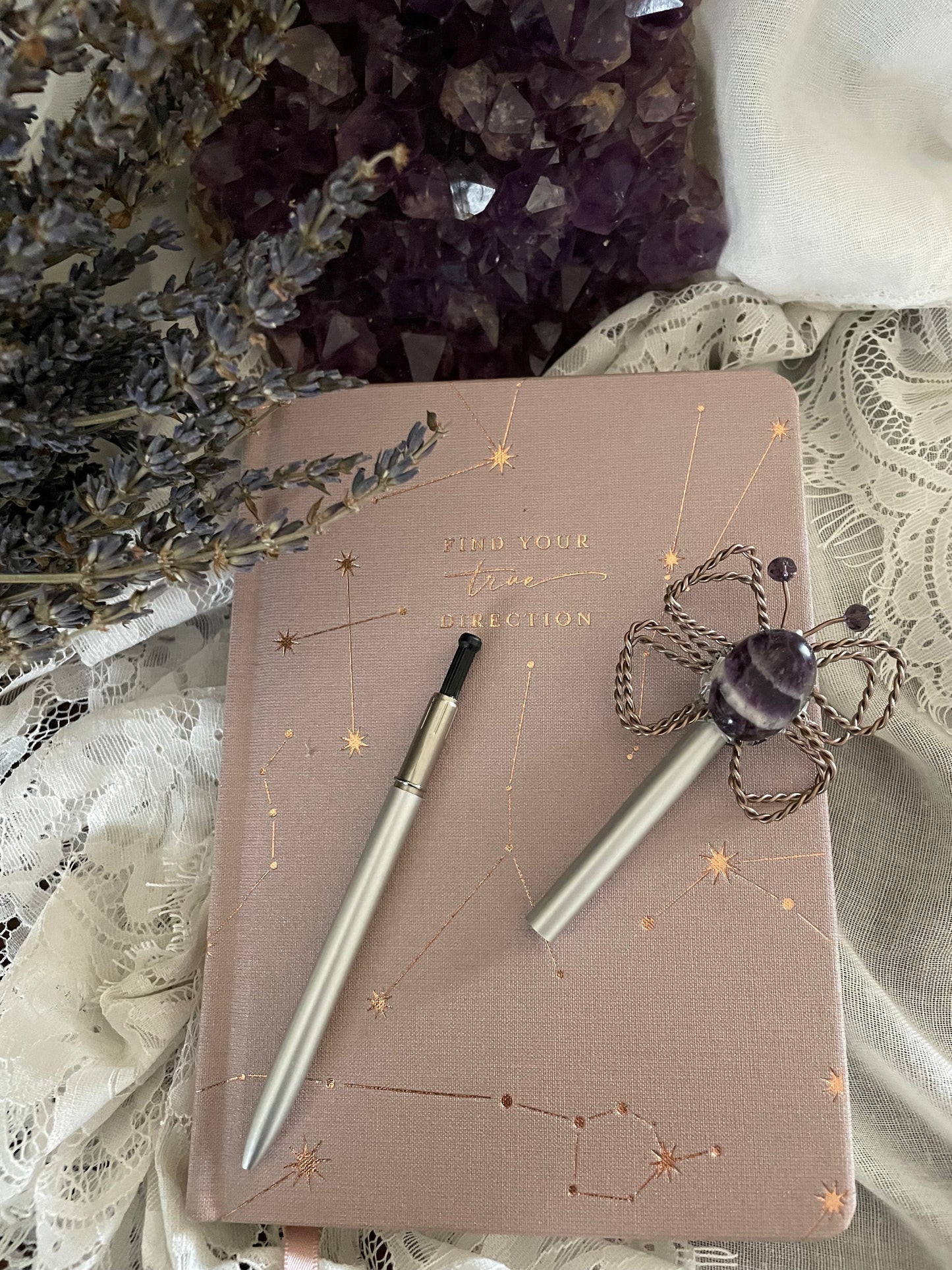 Hassle-Free Exchanges

** ORDER PROCESSING TIME: Because our products are made in small batches, please allow up to 3 days for processing time. Feel free to email us with any questions.

Please see our store policy for returns or exchanges:

Refund policy