Regular price
Sale price
$15.00 USD
Unit price
per
Sale
Sold out
The enchanting Wings of a Fairy Perfume Oil, is a truly magickal fragrance that will transport you to a realm where fairies dance in the air, leaving behind a captivating scent that lingers in the breeze. This exquisite perfume oil captures the essence of these ethereal creatures, delivering a sensory experience like no other.

The Wings of a Fairy Perfume Oil unveils a breathtaking drydown scent that will have you completely mesmerized. With each inhalation, delicate notes intertwine to create a harmonious blend that is both alluring and ethereal. It's a fragrance that will leave you longing for more, unable to resist the allure of its captivating aroma.

In addition to its enchanting scent, this perfume oil is infused with the energies of crystal quartz chips. Crystal quartz is known for its powerful properties, enhancing positive energy and bringing clarity to the mind and spirit. These added energies elevate the Wings of a Fairy Perfume Oil to a whole new level of mysticism, allowing you to immerse yourself in its transformative power.

Designed for effortless application, this perfume oil is elegantly presented in a cobalt blue glass bottle that not only adds a touch of elegance but also protects the precious scent within. The convenient metal rollerball ensures a smooth and even distribution of the fragrance, allowing you to easily apply it to your skin and experience its magical essence.

Indulge your senses and awaken your inner fairy with the Wings of a Fairy Perfume Oil. Let its captivating scent transport you to a world of whimsy and wonder, where the magic of fairies is at your fingertips. Embrace the beauty and enchantment that this perfume oil embodies, and let it be your fragrant companion on your own mystical journey.
Share
View full details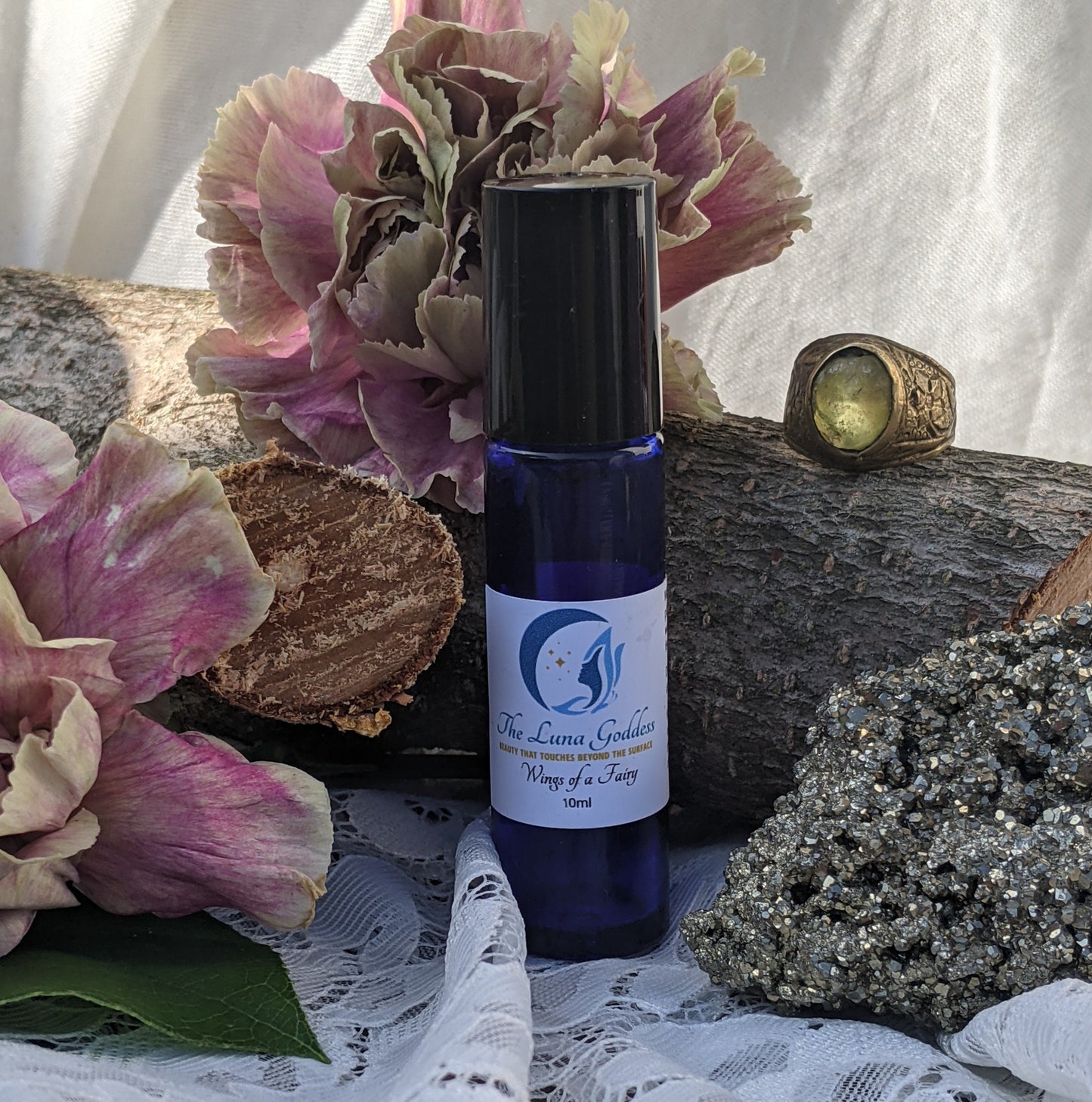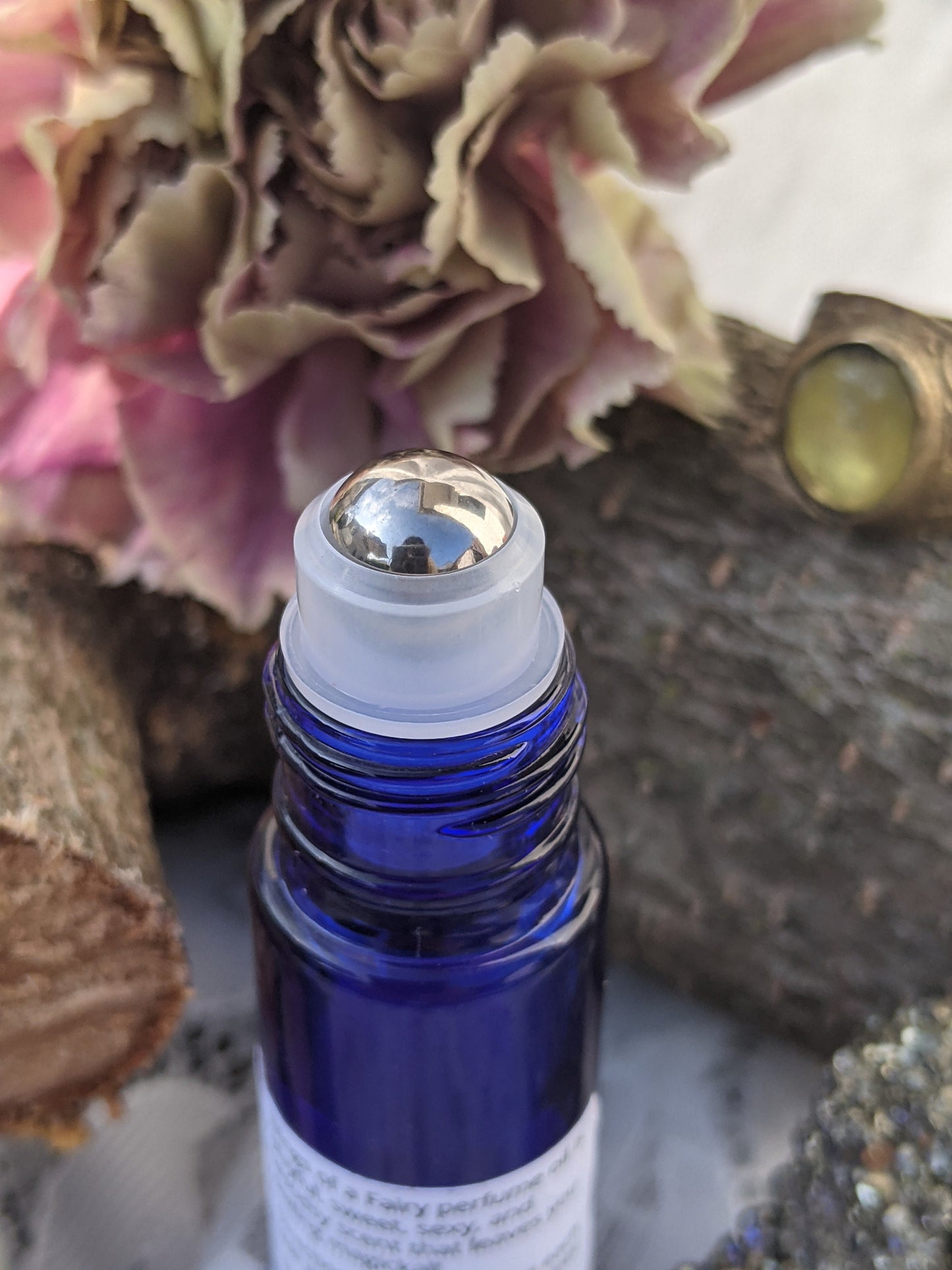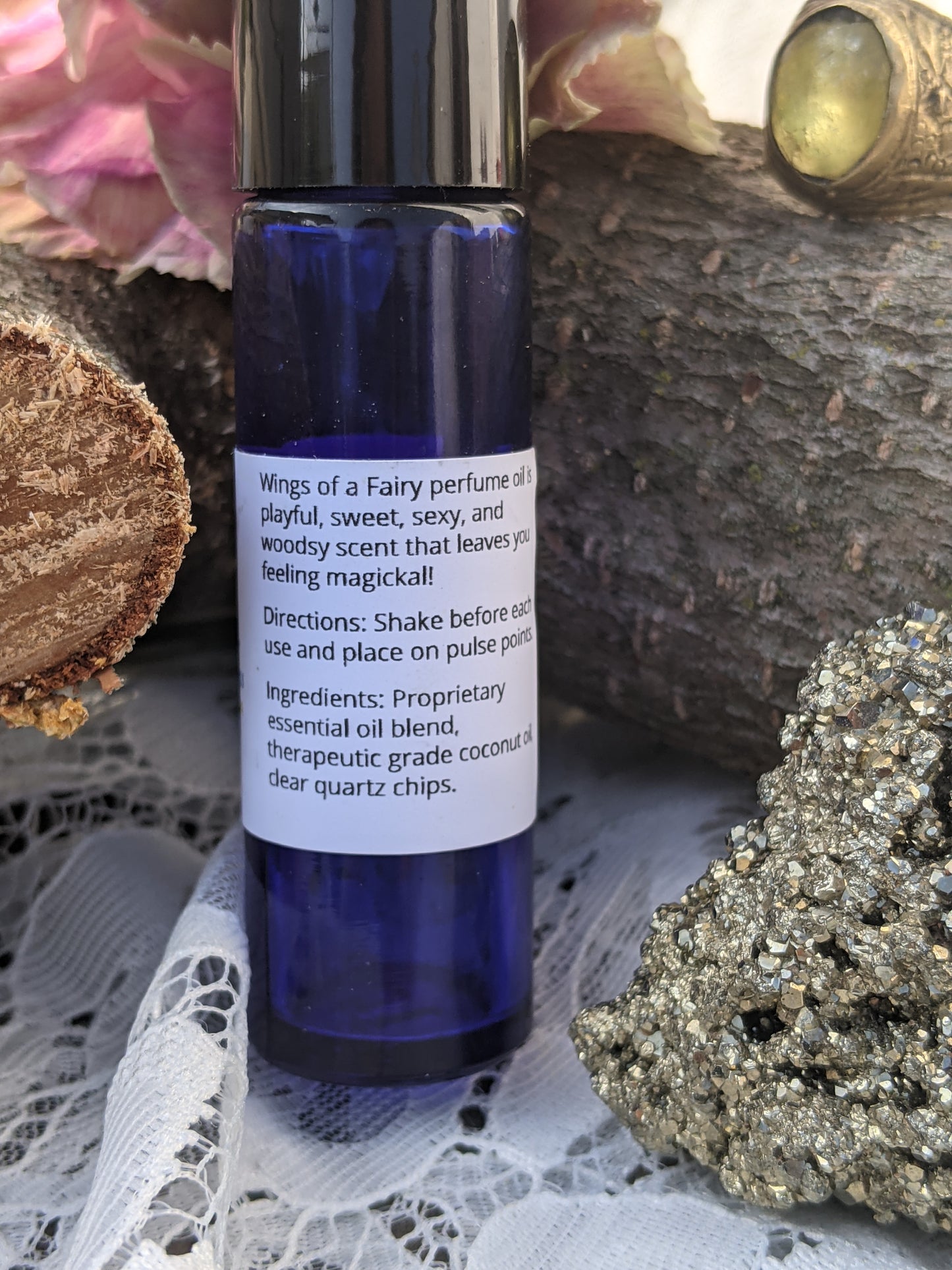 Hassle-Free Exchanges

** ORDER PROCESSING TIME: Because our products are made in small batches, please allow up to 3 days for processing time. Feel free to email us with any questions.

Please see our store policy for returns or exchanges:

Refund policy