Regular price
Sale price
$15.00 USD
Unit price
per
Sale
Sold out
Witch Vibes Perfume Oil, an enchanting fragrance that captures the essence of magick and mystery. Imbued with the power of clear quartz, this captivating scent combines the earthiness of cedarwood and sandalwood with the delicate allure of tuberose and a subtle hint of vanilla.

Immerse yourself in the bewitching aura of Witch Vibes, as its rich and alluring notes transport you to a realm where spells and potions come to life. The infusion of clear quartz amplifies the fragrance, enhancing its mystical properties and inviting positive energy into your day.

The earthy blend of cedarwood and sandalwood forms the foundation of this fragrance, creating a grounding effect that connects you with nature and its ancient wisdom. As the floral notes of tuberose unfold, they add a touch of elegance and femininity, evoking visions of moonlit gardens and secret rituals. Finally, the delicate whisper of vanilla delicately lingers, adding a hint of sweetness to the overall composition.

This perfume oil is expertly crafted to enhance your natural allure and leave a lasting impression. The concentrated formula ensures that a little goes a long way, enveloping you in its mesmerizing aroma throughout the day. The convenient roll-on bottle allows for easy application, making it perfect for on-the-go use or for indulging in a sensual ritual.

Not only will you fall under the spell of this captivating fragrance, but those around you will also be enchanted by its allure. Witch Vibes Perfume Oil has a unique quality that draws compliments and leaves a lasting impression.

Indulge in the mystical world of Witch Vibes Perfume Oil and embrace the enchanting power it holds. Unleash your inner witch and let the aroma of clear quartz, cedarwood, sandalwood, tuberose, and vanilla transport you to a realm of magick and fascination.
Share
View full details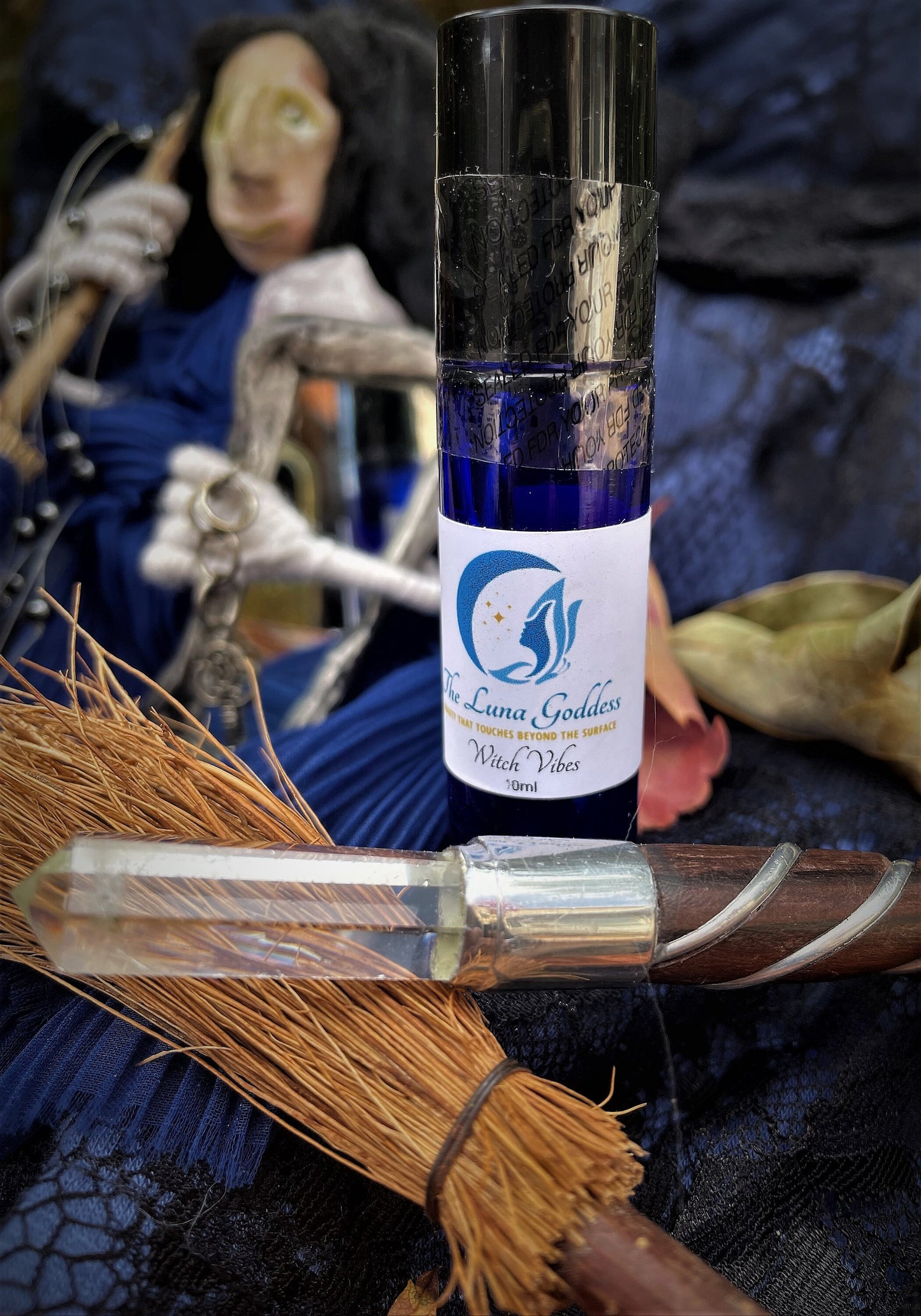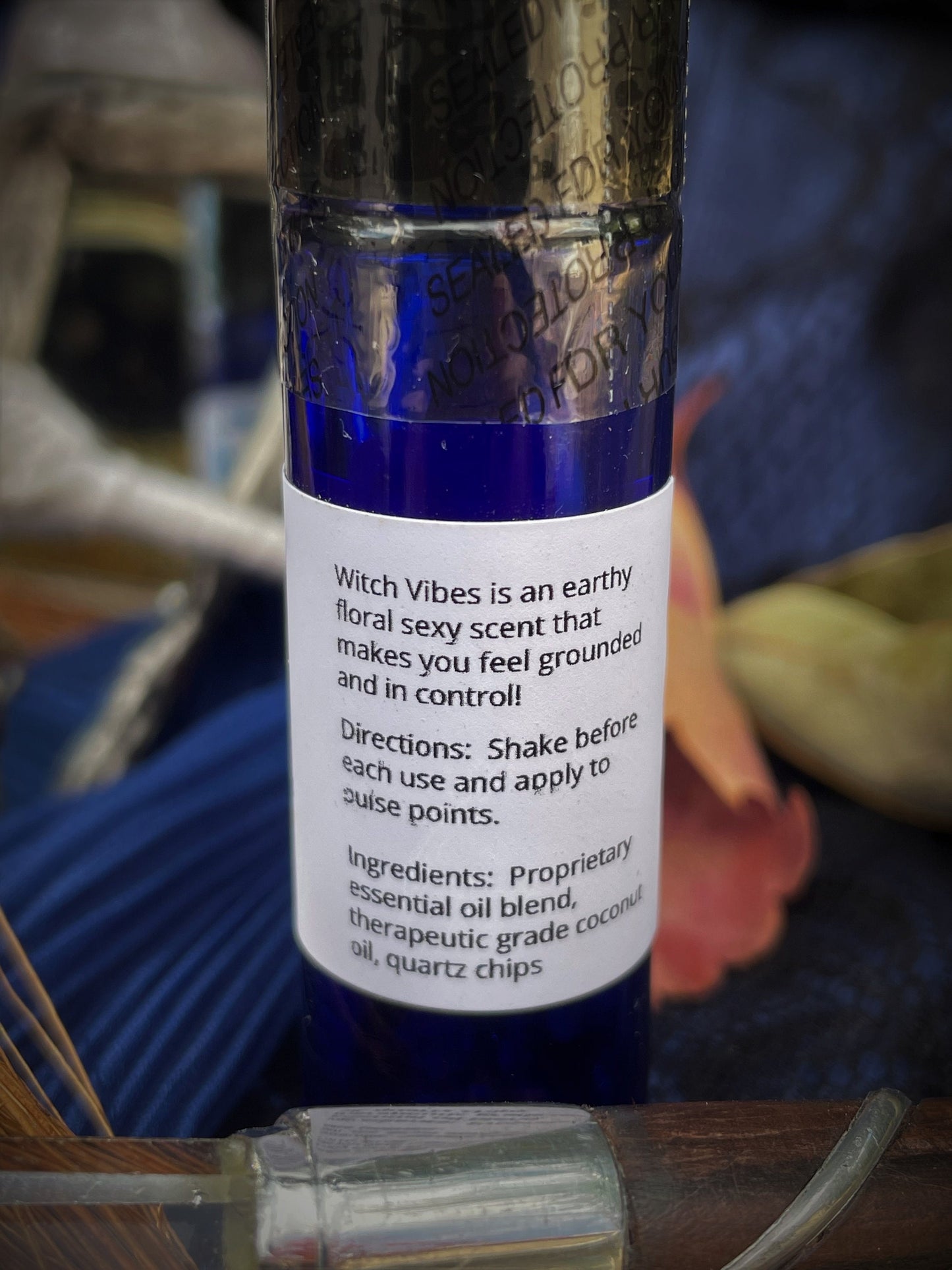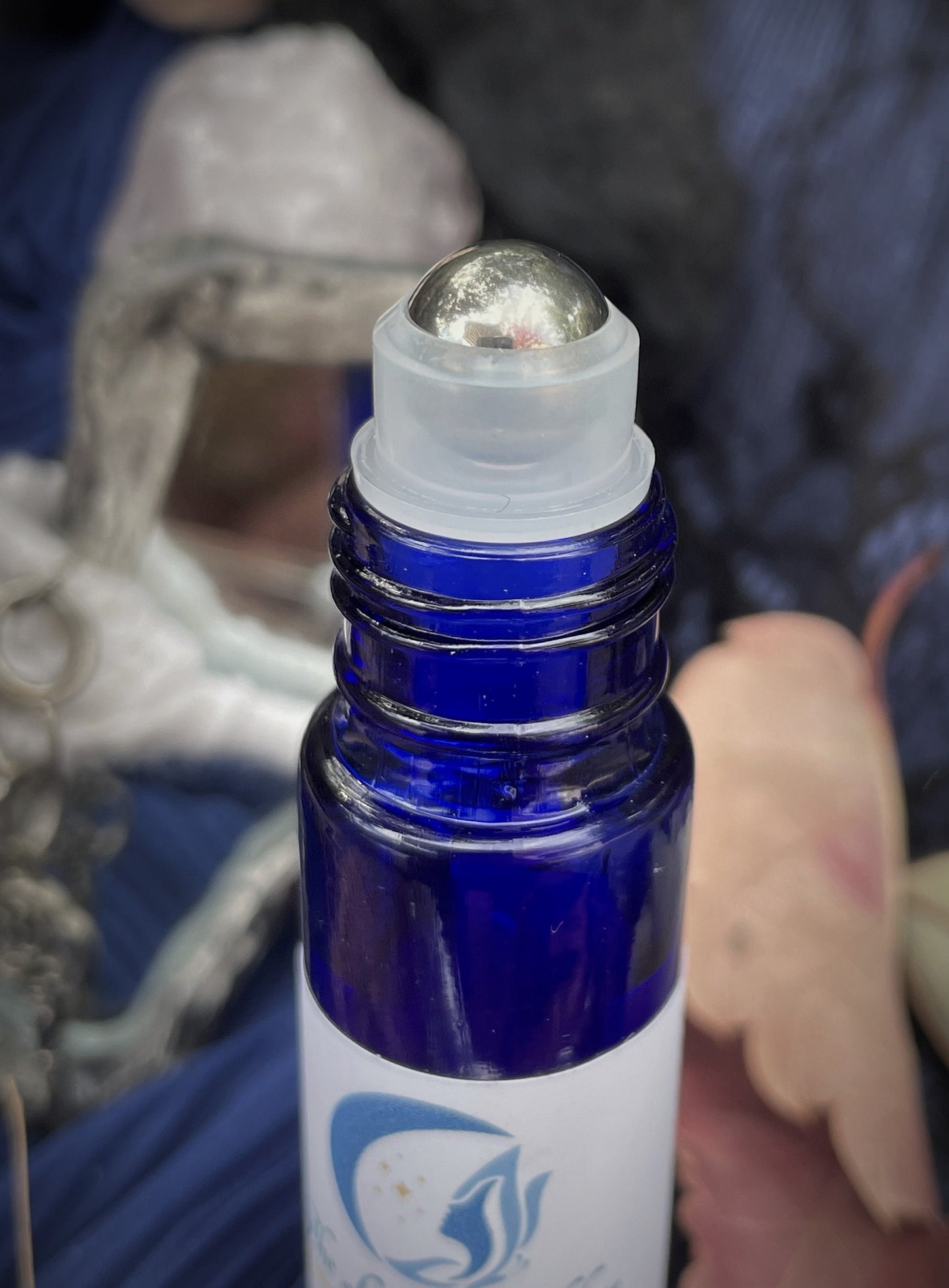 Hassle-Free Exchanges

** ORDER PROCESSING TIME: Because our products are made in small batches, please allow up to 3 days for processing time. Feel free to email us with any questions.

Please see our store policy for returns or exchanges:

Refund policy